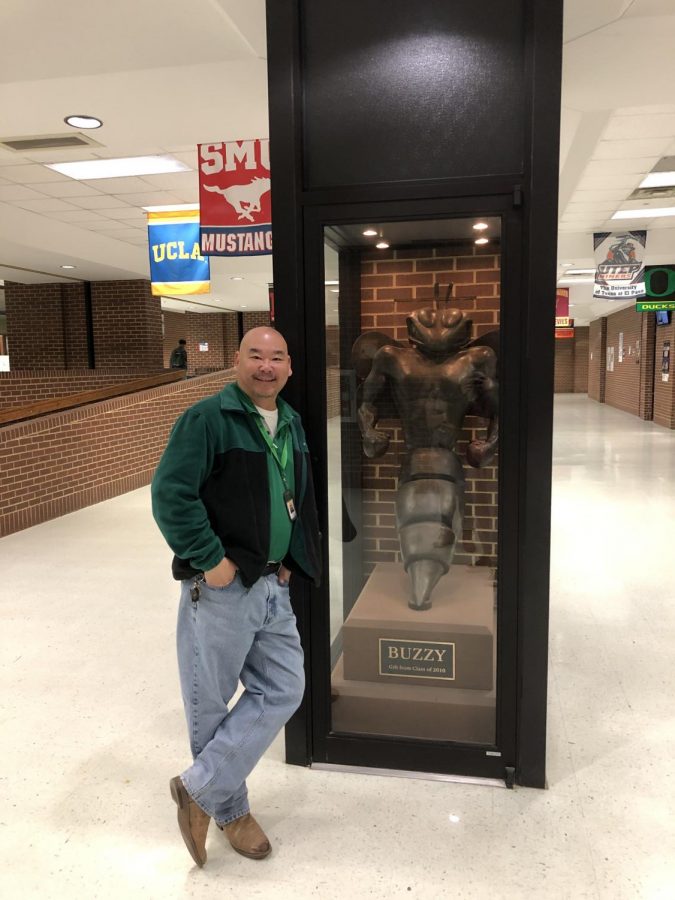 Kenny Caswell
Assistant Principal Fursey Gotuaco has been a loud presence in Azle for the past three years. But soon, Mr. G will be leaving for Shanghai, China to teach theater.
He leaves Aug. 1 for training that takes place Aug. 5. Mr. G previously taught there a few years ago and is looking forward to the chance to go back.
"I have an opportunity to go back to Shanghai, where I taught for 3 years," Mr. G said. "I'll be teaching theater arts and I thought it would be a good opportunity for me."
The news of Mr. G leaving makes a difference here, since Mr. G has been helping out with theater and its productions. 
"I will miss him being there for the future of our theatre program, senior Liberty Lawton said. "Even though this is my last year as well, he did push everyone and it wouldn't be the same without him."
However, Mr. G won't be gone forever. He only plans to be there teaching for a few years but might stay longer.
"I have signed a 2-year contract," Mr. G said. "I will probably be there for at least 3 years.  There's a possibility that I might then go to a different country like Thailand or Singapore and teach there for 2-3 years."
Although he holds a special place in people's hearts, especially in the theater department, students are excited about what's to come for Mr. G.
"I'm excited for his future students to learn everything he has to offer whether it be acting or tech-wise," Lawton said.
Although this is a great opportunity for him, there are many things Mr. G will miss here.
"I get to work with a lot of really caring people," Mr. G said. "I got a chance to meet some really cool kids, meet some great families."
From all of us at The Sting, we wish you the best of luck, Mr. G!