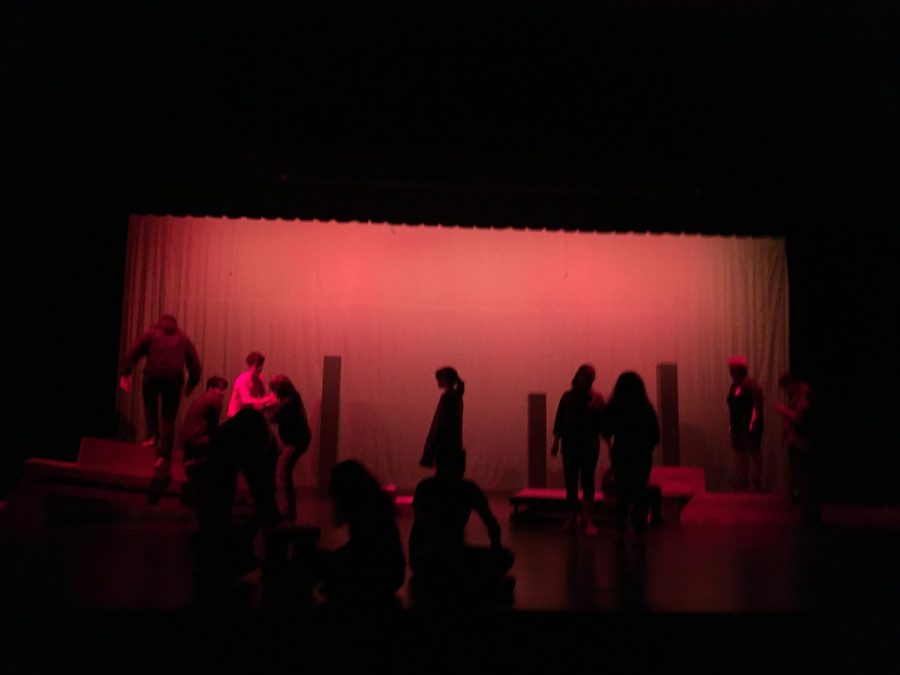 Theatre's annual UIL One-Act Play competition is approaching rapidly. This is a high school production contest where many Texas schools compete for a panel of judges for first place in the competition.
The plays each school perform are from 18 to 40 minutes long. There are strict rules every school has to follow in order to be able to compete in the competition. One second over time and the school will be disqualified.
"One-Act has 24 people, 20 cast and crew and 4 alternates, who travel to the competition and maybe a few people who stay on-site," senior Liberty Lawton said.
This year the UIL play is "By the Bog of Cats."
"It's an Irish play based on the Greek mythology about Medea and a cheating husband who loses his daughter and wife due to his actions. Although in this adapted version the man doesn't cheat but still tragically loses his family," theatre director Tia Moen said.
UIL One-Act is the biggest acting competition in Texas; there's a lot at stake for the schools participating. Any school in Texas no matter the size can participate in this competition.
"Every time a play goes to competition it's eligible to advance, not advance, and even be disqualified. First you go to zone, then district, bi-district, then area, region, and state," senior Colby Schmitt said.
Four to eight schools compete at a time with only two to three advancing to the next round each performance. Each school has 18 to 40 minutes to show the judges they deserve to advance to the next stage.
"Although you never know what's coming next in OAP my life would be empty without it," Lawton said. "There are so many memories I've made throughout the years and my life wouldn't be the same."