You've got a PAL in me
How is PALS dealing with COVID?
PALS is an organization that helps children at the local elementary schools who don't have as many friends or children that have family problems, mental health issues such as: anger issues, depression, and anxiety. Only juniors and seniors are allowed to be a part of this organization and due to COVID, the organization has been on hold.
Many students apply to be in PALS but not all of them get in. In order to be in PALS you have to make good grades, be an all around good student, and genuinely want to make a difference in the kids lives.
"I wanted to join PALS because I absolutely love kids and thought it would be cool to help kids through tough times," senior Trinity Hall said.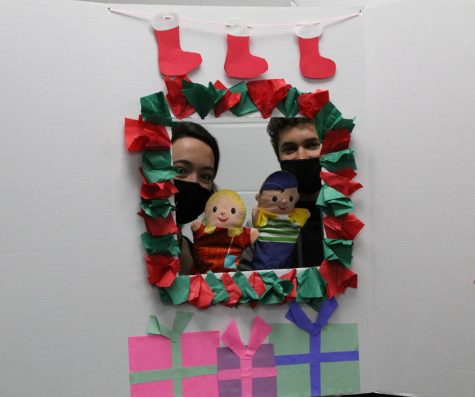 The juniors and seniors are very distraught over the fact that they are not able to go and hang out with the kids over at the elementary schools.
"This is my first year in PALS and I'm pretty bummed that I can't see the kids because I was so excited to be a part of this group," junior Skyler Polser said.
PALS shows awareness to kids that might have problems and makes them feel accepted even when the kids their age don't make them feel that way.
"My cousin has social anxiety and doesn't have many friends and always gets excited when he knows that his PAL will be there to hang out with him for the day," junior Brianna Cochran said.
An alternative to not going to visit the kids is each student is assigned a classroom from the elementary schools and they write and design notes to that classroom to keep in touch and up to date with what the students are doing and learning.
"I have 3 classrooms that I write to each week," Senior Kaylee Goodwin said. "I either write holiday letters or just pop in to say Hi."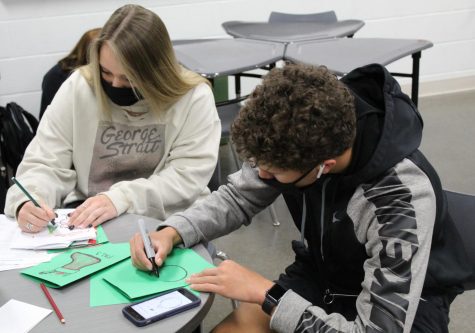 All the PALs students have been trying their best to stay in touch with the students while still following COVID-19 guidelines.
"It's hard not being able to see the kiddos but being able to have assigned classrooms that keep us in touch with the kids works super well," Senior Natalie Milstead said.
About the Contributor
Grace Walsh, Staff writer and Advertising editor
My name is Grace Walsh and I am a sophomore. I love to make new friends and hang out with my friends. My favorite thing to do on Fridays is definitely...