Your Future Taking Off
Hang on for a minute...we're trying to find some more stories you might like.
On Feb. 7, Air Force Staff Sergeant Mitchell Denarius was at the school during all lunches recruiting juniors for the Air Force. Denarius will be back March 8.
The program that does this is called Softbook, it gives students information on the Air Force and ways to enroll.
"The Air Force has a special program for High School juniors that allows them to check out the Air Force," Denarius said. "If you pre-qualify for the Air Force as a junior and are at least 17-years-old then you could set up an appointment with me to find out more info and how someone goes about joining."
Multiple students who have already joined, or plan to join the Air Force through Softbook.
"I want to join [the Air Force] because it has a lot of educational advantages and opportunities," Senior Shelbe Freasier said. "I, myself, cannot afford the college I want to go to because it's expensive.  They have a couple bills, the GI bill, to help you go for education, they'll pay part of it."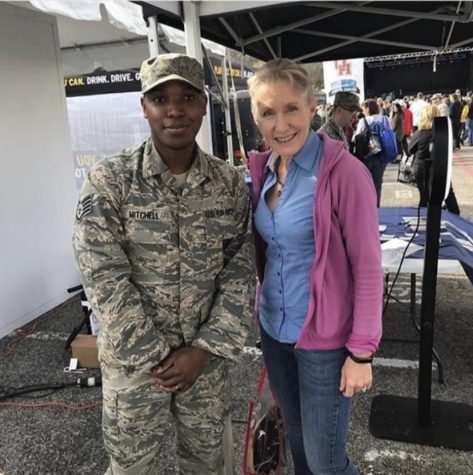 But before you can join, you must pre-qualify. To pre-qualify, students must pass the academic exam, have parent consent, pass an in-depth medical exam and after that, they get a chance to select from five job choices of interest.
"This opportunity is rare because you would be making these job selections off of a list of job choices that are only reserved for the best and brightest of eligible junior applicants," Denarius said, "This list is only viewed by qualified [junior] applicants between April and August of 2019 throughout the nation."
Going into the Air Force means many things to people, but joining gives everyone new skills.
"You get discipline, you learn to follow rules," Freasier said. "I get to learn new jobs; for instance, I'm going in as a tactical fighter maintenance. I'm working on tactical jets and fighter jets. I get to do that and I can achieve a job opportunity out of it."
About the Writer
Mariah Hanna, Co-Editor in Chief
Hello!
My name is Mariah. I'm a junior this year. I play piano and have two wonderful dogs, Rico and Lyza. I was born in Portland, Oregon, but now live...