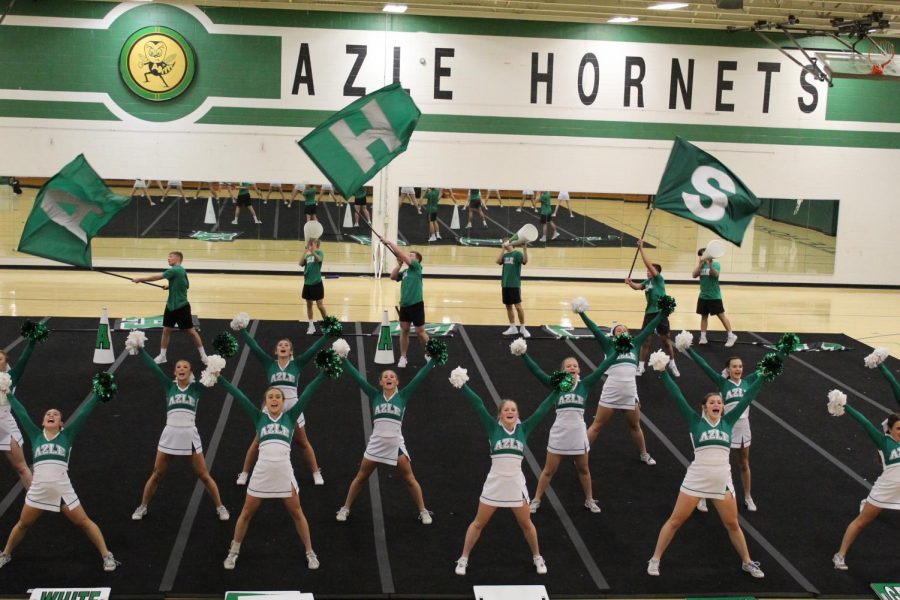 Cynthia Garcia, Co-Editor-in-Chief
November 15, 2021 • No Comments
It was time for the first performance of finals. They announced "Please welcome the Azle Coed Cheer" and the crowd went crazy. The cheer team moved spritely and energetic towards the mat. Then they began to cheer their...
Polls
If the school hosted a homecoming dance, would you attend?
Loading...
Sorry, there was an error loading this poll.