Softball's first game of the season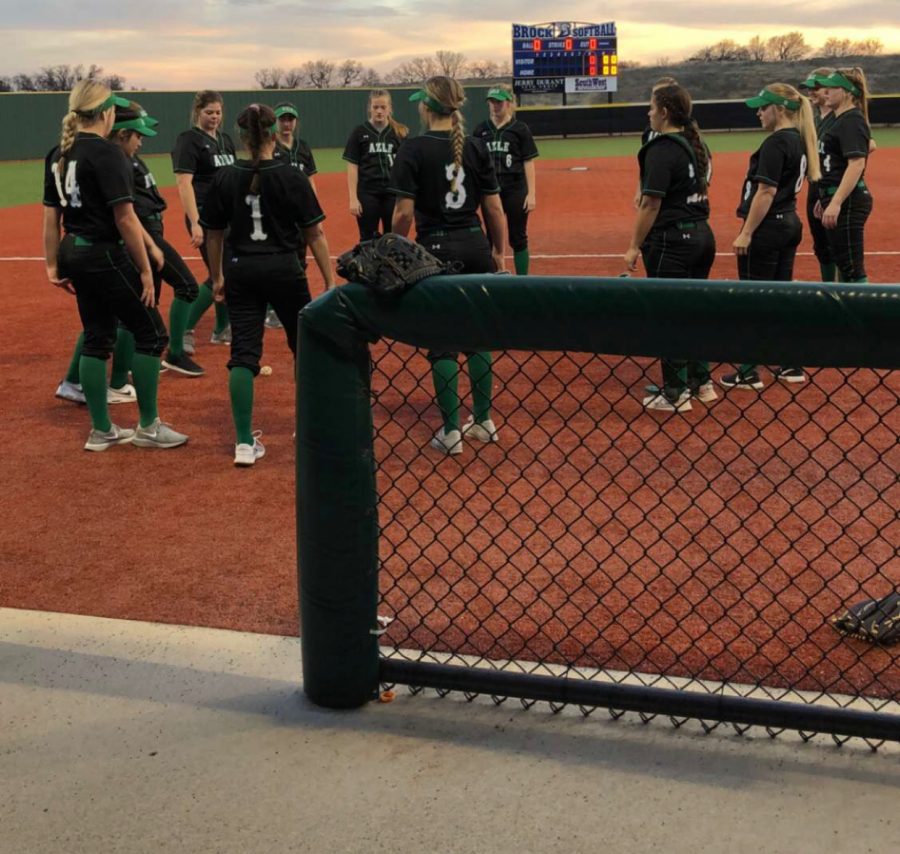 On Tuesday, Feb. 12 at the Keller Fossil Ridge softball field, Azle Lady Hornets played against Fossil Ridge. This was the first game of the season and the teams and coaches, even the managers were very excited and ready to play.
Junior Varsity played first and was ready to get a win. They put in the time and practice to get ready for this game. These girls played an excellent game and had a great defense and got a lot of great hits. Freshman Meagan Ledbetter threw some great pitches that night and she couldn't be happier with them. With only 7 innings Azle put Fossil Ridge out long before it even got to the 5th inning. Ending the game with a score of 17-2.
"It was the first actual game that coach Tadlock told me I was catching so I was nervous," Sophomore catcher Reyna Alcantar said. "I didn't want to let the team down, but it was a really good game and everyone did way better than I had anticipated."
Azle Varsity Softball team also played against Fossil Ridge and gave it all they got. Unfortunately, the Azle varsity wasn't able to get the win they wanted. The offensive had a pretty good pitcher yet the Azle Lady Hornets were still able to get a few good hits in. The game ended with a score of 11-0.
"I feel like our team needs to communicate better with each other, but at the same time, we work very well with each other," Sophomore 2nd baseman Caitlyn Weiss said. "This past weekend we won the tournament and everyone was very energetic and positive. All I can say is I love my team and the people on it."