Let's Talk Rock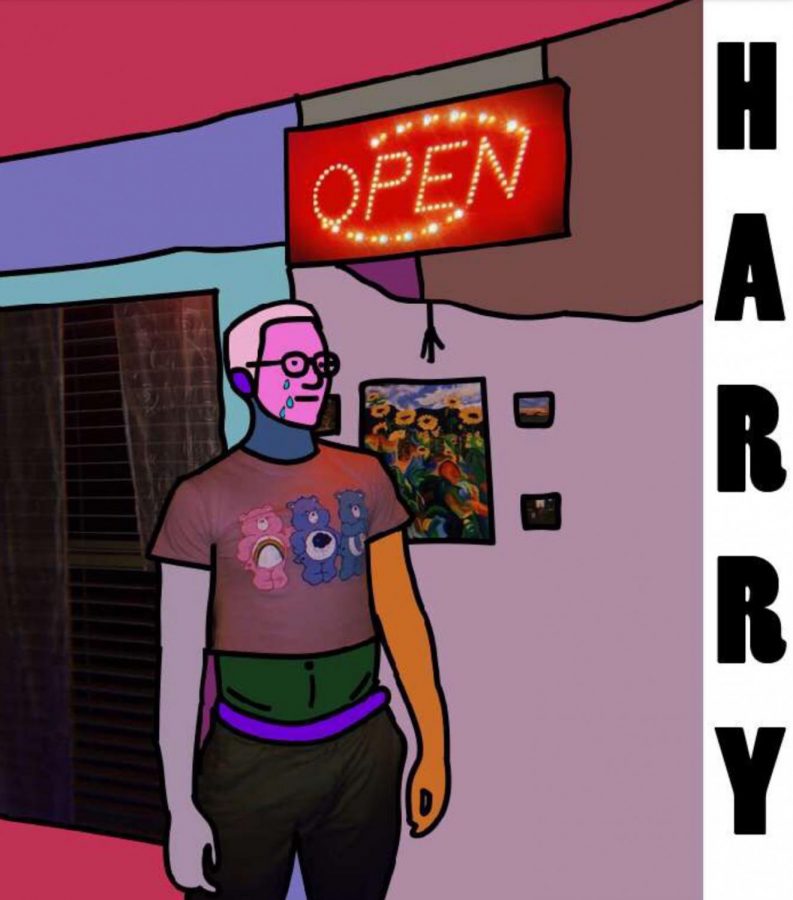 The one minute bell song is not the only beat in Azle High School you need to look out for. The stained bricked walls are papered with talented students who dance to the beat of their own drum. These five rockin' students all make their own music, some with the help of a band while others strum alone. They put all of their punk, sweat, and tears into spreading around their jams.
Official Harry Music: If your into coffee shops, book stores, and circle glasses you'll really be jammin' and groovin' to "Official Harry Music." Harrison Coviello makes instrumental, indie style music: now that his rap career, unfortunately, didn't quite take off. He is pushed by the feeling of self-satisfaction and is driven by the want to fulfill his passion for music.
"When I get back from school and have some free time I play around the piano for a bit and when I find something I like I make it a song," Coviello said.
He is currently working on getting to his music on Spotify. Right now you can find his SoundCloud through the link in his Instagram bio "Official Harry Music." So go on and listen before the mainstreamers "beat" you to it.
Unsigned: Unsigned is an alternative rap band made up of Elijah Cook, Alan Gamboa, Gabe Jimenez, Trent Burchett and Josiah Lopez. They take inspiration from Tyler The Creator, Brockhampton, and Mac Demarco. They hope to make something for people "to connect and relate with," said Burchett. Their music can currently be found on Spotify, Itunes, Soundcloud or any major platform. They produce all of their own music hints their name, unsigned and are currently working on an album titled "SLOWBURN" that will consist of 14 tracks.
Loaded Question:
Are you tired of having to listen to your friends rave about irrelevant SoundCloud rappers and their mediocre diss tracks? Well, the bands are clapping back. Gunnar LeFever, Angelo Suniga, and Connor Jordan are all rockin' members of Löded Question. Löded Question plays rock and doom metal, or just whatever they want. They don't currently have recordings available to listen to; however, keep your ears open.
Gravity Factory: looking to get swept off your feet, defy the law of motion, well stay grounded case Gravity Factory is just a click away. Azle High School senior Lolo Maze is a member of Gravity Factory, a "groove rock" band inspired by Fleetwood Mac. They fuse different genres as well as decades together to create their own style of music.
"It's hard to know what to compare our style too because it's interesting," Maze said.
They can be found on Bandcamp and Spotify, and you won't be able to put your headphones down.
0q33q iH: Last year "don't smoke weed smoke Jesus," featuring the class of 2018's Madison Todd and produced by Gabe Jimenez was an Azle High School hit single, but watch out, Jimenez is no one hit wonder. He has a long list of other songs primarily ballads.
"I like to mess around with genres but typically it's in the format of a ballad, it might be a jazz ballad or it might be on the pop side," said Jimenez.
His writings are inspired by Bo Burnham as well as Andy Kaufman. While both are comedians, Jimenez takes inspo from their writings.
"Not necessarily musicians but artists are what inspired me," said Jimenez
He can be found on SoundCloud under beebo and his songs, as well as videos, can be found on Youtube under "0q33q !H"