Actors Take the Directors Chair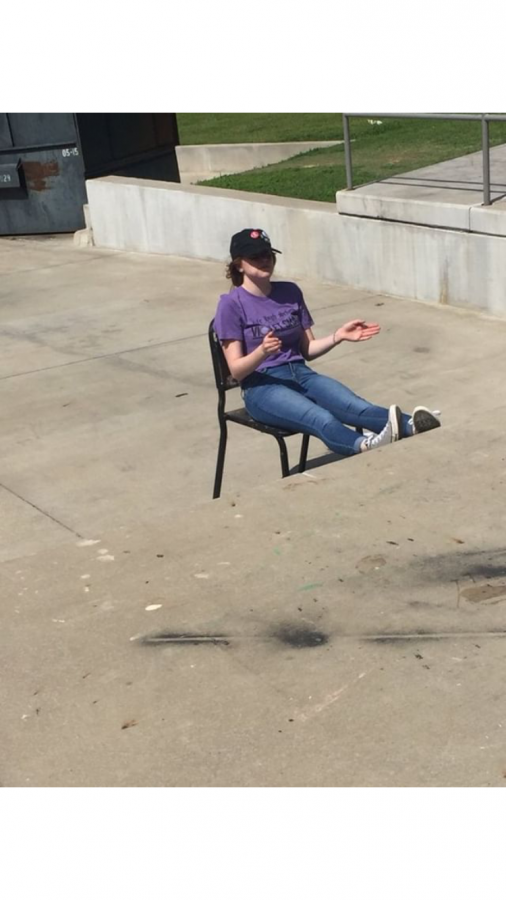 On May 17 the students will be taking over Azle High School auditorium. It's the time of year again when jocks, band nerds, and theater geeks come out of hiding and into the drama department for student-directed plays. This year the girl power group of directors are putting on a comedy, a rom-com, and 3 dramas.
I Don't Want to Talk About it – Directed by Kat Neely, tackles issues that a lot of teenagers face in high school, such as eating disorders, anxiety, and sexuality.
"I'm excited to learn how to become a leader to my peers and hopefully having people know they can talk about serious matters without being scared," Neely said.
Dearly Beloved – The only comedy out of the five, directed by senior Brianna Moen, is a big Texas wedding gone wrong. You'll be laughing your veils or bowties off as the bride walks down the aisle, or will she?
"I want to connect with my actors and put on a story that hasn't been to Azle yet," Moen said.
Mullens Ally – Directed by senior Molly Stanfill is taking a more historical turn. This play set in the 1880s where immigrant children work to survive the hardships that came with living in America at the time.
"I hope to translate my vision of what the show could be into reality," Stanfill said.
The Exceptional Childhood Center – Directed by senior Hallen Morris follows a three-year-old on his trial day to get into an advanced preschool. 6'3 James Kelly will be seen playing three-year-old overachieving Reggie Watson.
"I'm most excited about getting to work with the underclassmen on improving their acting since it's their first time doing this," Morris said.
Shining Lives – Directed by senior Lauren Campoli, follows four women who were poisoned by radium at there job in their journey to get compensation. Their journey will change workplace laws forever.
"I am ready to see what I have envisioned in my mind come to life and see my actors help create it, and let other people see my vision to," said Campoli
These directors and their casts are putting their lines, stage directions, and spotlights into putting on these productions. Come join these students in Azle High School's auditorium for a night of laughs, tears, heartbreak, and fun on April 17.

About the Contributor
Hailey Burkett, Publicity/Advertising, Team Editor
Hi! My name is Hailey Burkett I love romcoms, bunnies, and tastfully misspelled words. Last year for Halloween I was emo Santa and I make a mean cupcake....