Track Goes to Regionals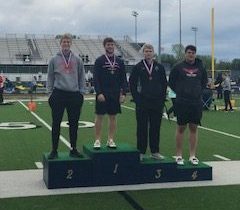 Hang on for a minute...we're trying to find some more stories you might like.
On April 25 and 26, several track team members went to the track regionals in Lubbock. Although none advanced to state, many members placed.
The boys 4x400m relay placed 9th, only one spot from the finals. John Jackson placed 8th in the 800m dash, Emily Cole placed 7th in the 800m run, Jacee Dinkins was 7th in pole vault, and the girls 4x400m relay placed 13th.
"I am very proud of all our kids because they work so hard for us and I have a great respect for that," head girls track coach Keith Boenisch said. "As far as the regional qualifiers are concerned, I am so proud of them. The work they put in to get to the level they are at is daunting but the rewards are worth it."
To prepare for regionals, everyone practiced hard to be the best they could.
"We've been practicing every day," senior Zach Westbrook said. "It's just running–we just ran."
Along with running and practicing every day, the qualifying students made sure to work well together.
"It was really just bonding with our team," sophomore Emily Cole said. "Making sure we got lots of rest and ate right."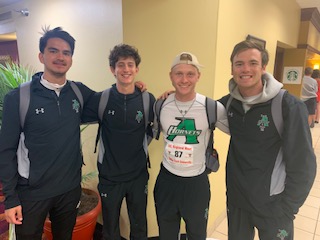 Although no one from Azle made it to state, the qualifying students felt good for making it to regionals. Westbrook, being a senior, felt good making it and it's only his first year on track.
"I was pumped because not very many kids make it to regionals, and then it's just a good feeling going out there are running against some of the best kids in the region and then a lot of them went to state," Westbrook said. "It felt good going out because that's the round before state, it felt good going out on top."
Regionals this year was also a redemption for some students who didn't go last year.
"I was definitely excited for regionals because last year, I didn't make it to regionals and it's just like, a new experience and I love all the track girls," Cole said.
About the Writer
Mariah Hanna, Co-Editor in Chief
Hello!
My name is Mariah. I'm a junior this year. I play piano and have two wonderful dogs, Rico and Lyza. I was born in Portland, Oregon, but now live...