Boys Soccer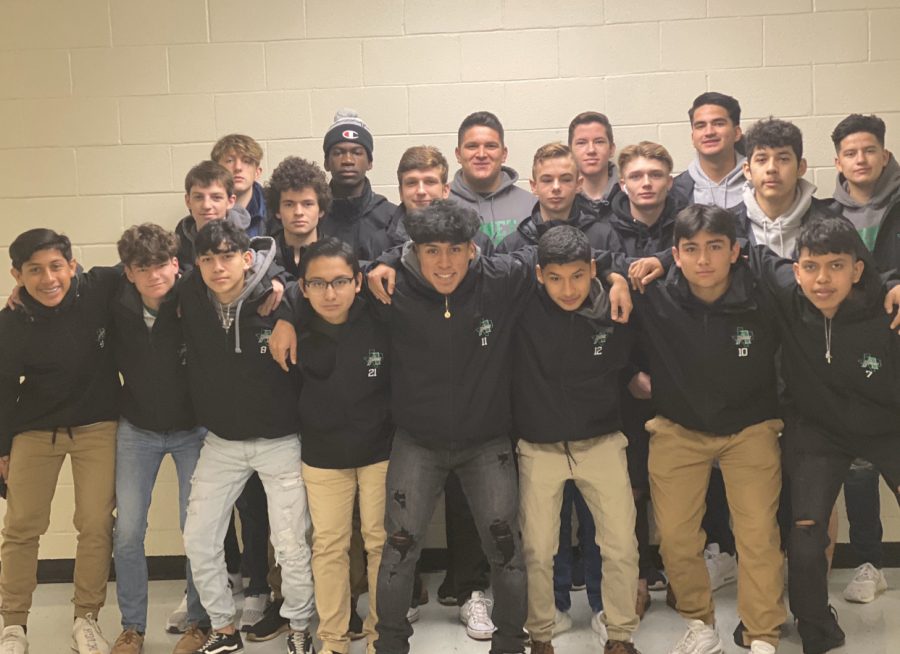 Boys Soccer season is returning to Azle High school and everyone is very excited to get started and see what will happen. After a not-so-good season last year, everyone has high hopes to see what the team could do this year.
"We're coming off a rough season, but we have a new coach and we're gonna do way better this year," Sophomore Josh Leonard said.
Sophomore Caleb Balderas says the team is already getting along and working together in a very efficient way.
"This teams got so much potential, and the chemistry is amazing, we're like one big family," Sophomore Caleb Balderas said.
Men's Soccer have lost their first two scrimmages 1-0, but everyone is optimistic and ready to improve.
"Soccer is a team sport, we will all have to work together and build our strengths to win," Sophomore Josh Leonard said.
Coach Maloney stepped up as coach for this year and is already causing visible improvement among all team members
"He is turning our team around day in and day out, with his help we will be ready for the playoffs," Sophomore Caleb Balderas said.