High School By Day, College By Night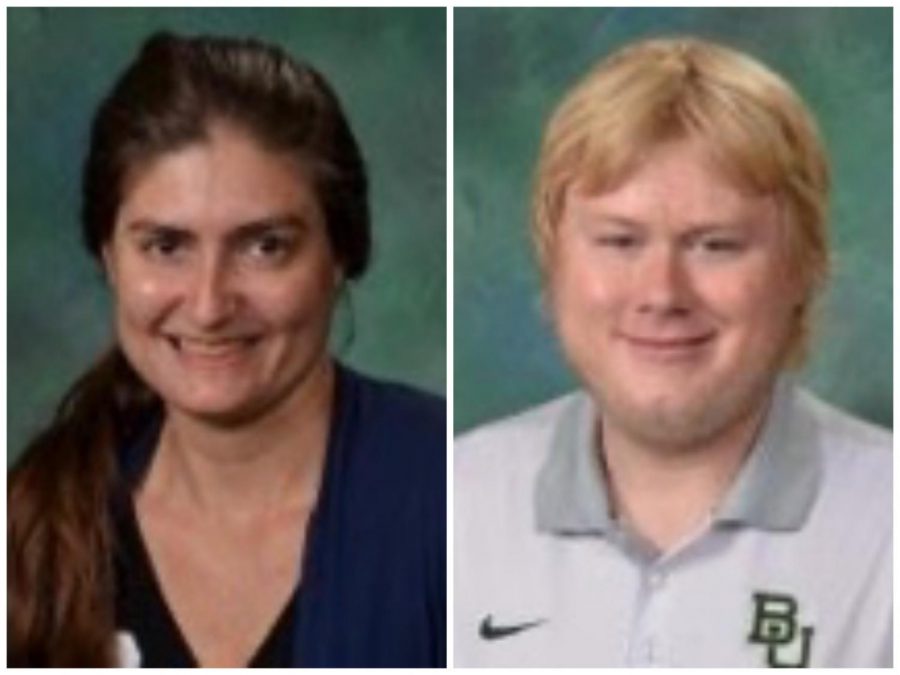 There are many teachers at the high school that are recognized for their hard work. Staff recognition is important for our students to acknowledge and talk about. Marcia Spear and Jeffrey Tschoepe are teachers whose teaching abilities go beyond high school. Both Spear and Tschoepe dedicate their hard work to high school and college students. 
Anatomy & physiology, microbiology and dual credit classes are Spear's specialty. Spear also teaches at Weatherford college. Having worked part time at many different colleges before settling at Azle, Spear finds it easier being settled in just two places. 
"I was doing a lot of work and college at the same time," Spear said. "When I took the job at Azle High School, it was actually easier to just go to two places instead of like four or five."
Calculus, algebra and AP classes are Tschoepe's specialty. Tschoepe taught a couple of classes at TCC Northwest. 
"In the Fall of 2019, I taught 2 sections of math 1342 (Elementary statistical methods) at TCC Northwest," Tschoepe said. 
Tschoepe taught dual credit classes for two years at the high school. This past semester being the only time he taught on TCC NW campus. 
"I was considered an adjunct instructor at TCC NW when I taught those courses," Tschoepe said. "This past semester was the first in which I actually taught courses on campus. I taught those classes for two and a half years."
Spear had been teaching college classes since 2010 before settling at Azle. 
Both Tschoepe and Spear find it manageable to work with college classes on top of high school. Tschoepe found teaching statistics a challenge but has plans for his classes in the future.
"It is much different than most of the math courses offered at Azle," Tschoepe said. "What made it difficult was the fact that I had to make everything myself for my classes. So trying to juggle that while working on my high school classes was a challenge. I would often stay late at the high school on nights I didn't teach my stats classes to get my stuff done.
Tschoepe and Spear agree that teaching college classes and high school classes are a different atmosphere. Both loved the experience of teaching such different levels of education. 
"I think with high school classes we tend to give filler assignments," Spear said. "I don't ever give my college classes filler assignments or extra credit. In high school there's more filler assignments to help with grades. Sometimes the attitude is different, high school students are still growing and some care more than others. College students are more invested in the material."
Any teacher that goes beyond high school deserves any and all recognition. Azle is appreciative of their hard working teachers. 

About the Writer
Aaliyah Pena, Team Editor
Hi! My name is Aaliyah Peña. I am a senior at Azle High School. Alongside newspaper, I am in PALs and the Creative Writing club. Outside of school, I...