What is TMEA?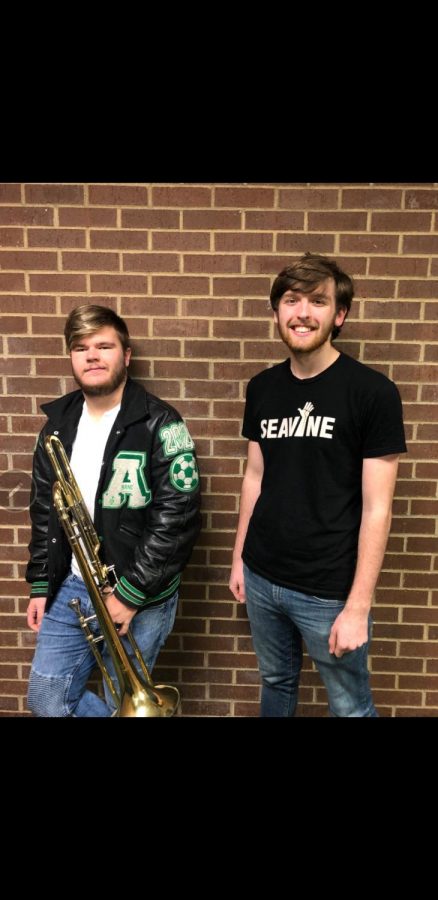 Logan Creech, Staff Writer and Photography Editor
January 28, 2020
Juniors Alexander Heath and Robert Caney were chosen out of thousands of students to perform as members of the Texas Music Educators Association state choir and band respectively on TMEA's 100th Anniversary. Caney will be performing with the Texas All-State Band and Heath will be performing with the Tenor-Bass Choir. Both students will be performing in San Antonio at the Henry B. Gonzalez Convention Center: Caney on Feb. 14 and Heath the 15th.   
"It's a huge convention, tons of manufacturers, music companies, everything you can imagine music-related or music education-related will be there," Caney said.  
 Caney was one of the 1,600 out of 60,000 students that were chosen to perform in the All-State concerts. He has gone through three auditions placing first in phase one, first in the region band audition, and second in area and from there they take the top two students to All-State band. Caney received the music back in June of this past summer and had practiced for almost nine months for this event. 
"He spent hours and hours, hundreds of hours probably, practicing this music, but prior to that, he spent hundreds of hours learning how to sound how a trombone is supposed to sound," band director, Aaron Martin said. 
Heath was one of the 1,780 out of 70,000 students that were chosen to have the honor of performing with the All-State Tenor-Bass Choir. He is the third student to have made it to the All-State Choir. Heath had also received the music in the summer and had been practicing ever since then. 
"I'm glad its over, I'm happy with my results and I can't wait to do it next year," Heath said. 

About the Writer
Logan Creech, Photography Editor
I am Logan Creech, but my friends call me Lagoon. I like cats and socks with cartoon animals on them. I have dyed my hair 8 times and haven't had my...