Mrs. Coffey Shines As 2019-'20 Teacher of the Year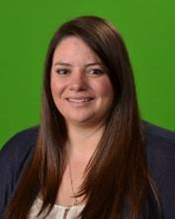 UPDATE: It was just announced today, Mrs. Coffey was selected as secondary teach of the year for Azle ISD.
Randi Coffey is officially the Teacher of the Year for the 2019-2020 school year. She has been a teacher for 10 years and has been at AHS for 5 of those years.
"I am honored to be chosen for Teacher of the Year at Azle High School," Mrs. Coffey said. "AHS is full of amazing teachers that work tirelessly to ensure their students' needs are met and it is a privilege to be chosen to represent the outstanding teachers at Azle High School"
Winning this award comes from dedication and doing what is best for her students.
"I am definitely not a teacher that likes to stand up and lecture, so I enjoy utilizing student collaborative groups when presenting new material, gallery walks to get students up and moving, and I enjoy using projects that require students to be creative in some way, whether through art, technology, or presentation," Coffey said.
Her passion developed earlier in her life and she has enjoyed her career ever since.
"I became a teacher when I was inspired to work with students with special needs in high school," Coffey said. "I worked as a peer tutor in high school and fell in love with it. I found that I really had a heart for it and realized in college that teaching is what I wanted to do with my life. My favorite part about teaching now is building relationships with my students and being able to see the growth they make over their 4 years in high school and the young adults they grow into."
The world always needs more educators. The more there are, the better. These ladies and gentlemen are all so incredible and are bettering the future generations.
"I would advise students going into the field of education, to go through an education program that requires you to student-teach," Coffey said. "This allows you to get real-time experience in the classroom under a mentor, before you begin your first teaching job. Additionally, collaborating and working with your co-workers is vital to your success as an educator. Your team is your best resource as a teacher and you are all working toward the same goals, so utilize each other's skills"

About the Writer
Natalie Barnes, photography team and social media/ advertising
I'm a sophomore and this is my first year of being on the newspaper staff. I love music and I'm always going to concerts. My favorite things ever include...