A Chemtastic year with Dr. Jungman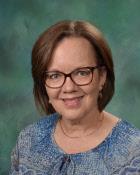 Learning nowadays can be pretty chaotic especially since we've switched to distance learning due to the pandemic. Teachers are doing their best to get their students on track with their school work. They make sure that we have enough resources to learn and they've even set virtual meetings with us to stay connected through these times. There is one teacher who catches my attention when we talk about outstanding teachers and that is chemistry teacher Pamela Jungman.
Jungman is an outstanding teacher who provides as much help as she can with her students. She provides her students with a syllabus to help her students stay on top of their work. She offers many help to her students with resources like her own video notes that she does and it makes it feel like she is physically teaching us.
Staying connected through these times is important especially for teachers and students. Dr. J sends her students Remind messages every day and she also asks her students how they're doing very often. She makes sure to also send us canvas announcements to remind us what is due that day. She's an outstanding teacher and one of the most interactive teachers I have ever had.
Not only is Dr. J working hard through distance learning she was also working hard when we were going to school. She helped her students in class with their work. She offered many before and after school tutoring and if you could not make it she would work times out with you. She cares a lot about her students and wants them to succeed. She also works hard to prepare her AP students for their AP test at the end of the year.
Jungman is a really amazing teacher. I am really happy that I got to have her as a chemistry teacher this year. She has changed my whole perspective on science classes. Thank you Dr. J for a chemtastic year!!!

About the Writer
Cynthia Garcia, Team Editor
Hello,  my name is Cynthia Garcia. I am currently a Junior at Azle High School. I am in the Azle MGP and I play Tenor Sax. Last year, I was in the Azle...