Changing of the Guard
Jennifer Carr is the new Student Counsel Adviser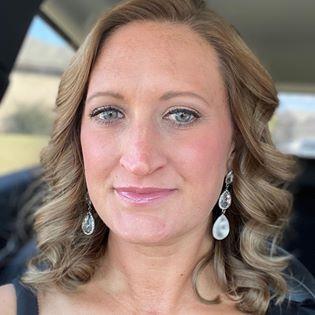 A distinct theme comes from math teacher Jennifer Carr's words and mannerisms; giving back.
"This is always home, I grew up here, I graduated from here, so I've always wanted to come back, teach and give back," Carr said about the influences on her decision to return to AHS last year.
That same drive to give back to her hometown had a significant role to play with her taking up the mantle of Student Council Adviser this year, and she hopes to direct the program towards that same sense of community pride as the previous years
"For StuCo I really want to get them back involved in the community as much as possible," Carr said "But with COVID constraints, it makes it a little difficult."
One of her plans for this year's new initiatives entails the creation of a Peer Tutoring program.
"It's like PALS, but instead of playing games with the kids, you'd help them with their homework," Carr said. She would expand on the concept by adding that rather than limiting the program to the same grades as PALS, that having the reach of it extends even to the high school itself, befitting her mission of increasing communal interaction.
"Just to be present, help the student body, especially in times like this," Carr said. Driving home her theme of giving back.
These charitable and compassionate statements fall well within the motifs of her personality as Student Council members suggest.
"Oh, she's such a sweet lady, she's the nicest," Senior StuCo member Trinity Hall said. "About the transition, she's just being so nice about it, She's awesome." Hall would go on to discuss how efficiently Carr was handling things, such as Senior Sunrise combined with help of the previous adviser, Chad Cooke.
"I've really just been guiding, like, this is how we used to do it, this is how you can do it, this document is in this folder in the google drive," Cooke said, leaving big shoes for Carr to fill.
"Cooke and I have known each other for quite a few years, so I was sad when he left, and I was trying to figure out what to do," Carr said. "When I was approached about the adviser position, he and I sat down and talked, and he gave me a rundown of what to expect," Just as Cooke helped Carr, Carr wants to help the student body.
"They need to know that people care, that they're cared about and someone's gonna listen to them," Carr said about her plans for StuCo's impact on AHS. Following a meeting with Principal Randy Cobb, StuCo began working with him and the athletics director Becky Spurlock on plans for the homecoming game as well as a substitution or removal of the entirety of the homecoming dance.