Hard Work does Pay Off
Jacob Lee, Eric McAlister and Jackson Lahue all honored on the Fort Worth Star Telegram's top 100 high school football players list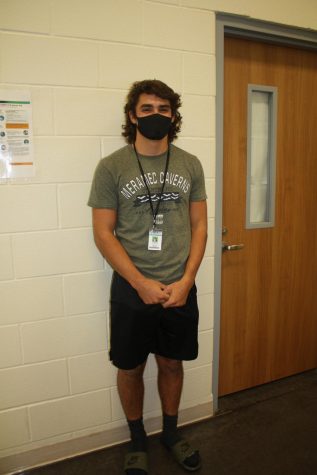 Over the break, the Star Telegram ranked the Fort Worth top 100 high school football players. Senior running back Jacob Lee, wide receiver Eric McAlister, and junior offensive line Jakson Lahue were all placed in the list. They were ranked 31, 15, and 76 respectively.
Each of them are using their ranking differently. Lee, who's been playing football since 2nd grade, is using the list to motivate them to get better.
"To know you're nominated for something, makes you feel good about it," Lee said. "I use it as a support system for me. I like it because it gives you more confidence with your playing, so when you play you're more aggressive, more in the game."
Other players like Lahue, see this as affirmation that all his hard work has come into action.
"It made me feel as if everything I've put into football was finally coming into fruition, I've been using it as a reason to improve and show that I belong there," Lahue said.
Just like Lee, McAlister is also using his ranking as motivation to improve.
"I felt really proud of myself for being able to work hard and get on the list," McAlister said. "I know I made it on the list, but I want to be better."
After high school, college comes for these players, and while some have definite plans, while others have a general idea. Lee says he hasn't committed anywhere, but plans to stay in Texas, and hopefully play football in college.
"If I get the right offer, I plan to play in college," Lee said.
However, McAlister has big plans for his future, already committed to a college, and even bigger plans for his football career.
"I plan on going to Boise State and hopefully getting into the NFL," McAlister said. "I committed to Boise a couple weeks after I had been talking for a minute."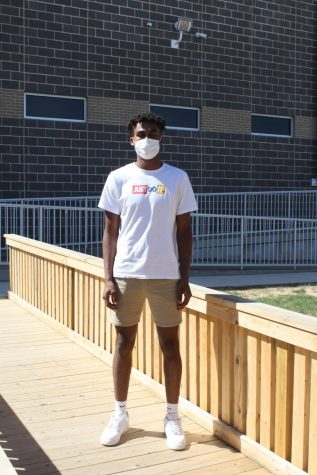 When asked, each player listed different reasons as to why they think they were ranked.
"I always like to fight for first place, I don't like to lose," McAlister said.
Lee devotes his time to practicing and doing school work.
"You got to devote time," Lee said. "You can't go out and do what you want everyday. You got to stay in and study sometimes."
With being committed to playing football, each boy has to find some sort of system to balance school work and playing.
"I usually get home from school at 5:30 because of weights and just grind through my advanced level class homework so that I can get to bed at a good time," Lahue said.
Leave a Comment
About the Contributor
Mariah Hanna, Co-Editor-in-Chief
Hello!
My name is Mariah. I'm a senior this year. I play piano and have two wonderful dogs, Rico and Lyza. I was born in Portland, Oregon, but now live...