COVID-19's Impact on Cross Country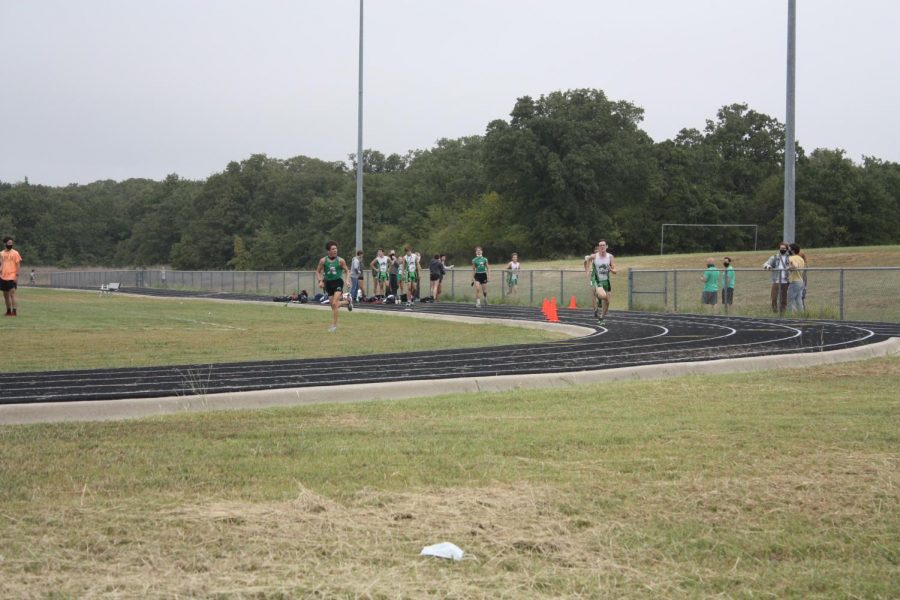 Continuing to advance in the midst of a global pandemic, the cross country team is driving to improve their times and lift one another as they look forward to their district meet, taking place on October 29.
Many of the students on the team believe that despite the conditions, morale has continued to stay high unlike their times, with much of the team individually getting better. The team has even had players who have taken first place for the highschool.
"[COVID-19] has just inspired me to get better," Senior Juan Rios said."It gave me some time to reflect on running."
Of course, like all other sports and extracurriculars in the school, there has been some adjusting. Virtual check-ins before practices are required to ensure that students have not been exposed to COVID-19. Students must also wear a mask during stretches as well as social distance and be assigned to seating on buses. Though, the experience of cross country has not come stale and spirits continue to run high.
" We're not really missing out on any experience," Freshman Connor Lawson said" [and] all our times are just getting faster."
To improve, cross country seeks to influence each other to try their best, reflecting on themselves, and their efforts and progress. With more experienced people in junior varsity pushing and encouraging their team, and varsity students being inspired by the progress of junior varsity.
"[Watching the jv team] inspires me to get better," Rios said." It makes me think that I want to keep this up, and makes me realize how far I've come."
The team continues to look forward to a promising season and upcoming achievements, with last year's varsity team getting first in every meet and only losing one senior this year.
"Varsity has taken number one in every meet," Travis O'neill said." It looks like we're going to make district and go on to state."

About the Writer
Erika Clayton, Sports Editor
Hi, I'm Erika! Including our journalism team, I am involved with Chapters of Azle, UIL Journalism, and the MGP. I started getting into journalism my freshman...