Ghostbusters Afterlife: Is this reboot worth watching?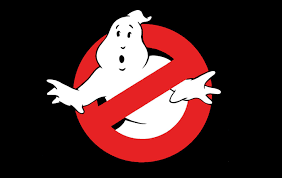 Ghostbusters Afterlife, released November 19 is a reboot to the original series that began in 1984. The film features Mckenna Grace, Finn Wolfhard and supporting cast including Paul Rudd, Logan Kim and Callie Coon. This film follows the family of original ghostbuster Egon Spengler, and unfolds a mystery that ties into the original films.
Going into this film, I had pretty low expectations. The original attempt at a Ghostbusters reboot, released in 2016 was a box office flop and failed to strike many of the chords that drew so much attention to the original films. Fortunately, this film offers something very different, with a return to the same characters, just in the present day. This creates a very satisfying dynamic that makes the world feel familiar, while still presenting new information.
The first act of this movie is very intriguing, we go between the perspectives of three different family members, seeing how they adapt to a small Midwest town after a move. Slowly, we are introduced to familiar concepts that bring the viewer more and more into the titular ghostbusting. One issue I noted with the beginning was how some characters felt underdeveloped, particularly Finn Wolfhard' character, who is supposed to be a lead character.
This movie starts to tumble more in its middle to end section, the film becomes slightly cheesy and relies more on nostalgia than actual storytelling. The villain of this film is returning from the original films. It was nice to see that storyline wrapped up, but it felt slightly disproportionate to what the story was setting up. The film wraps up with a very forced cameo that was clearly trying to tug on the heart-strings of those who grew up with the originals.
Overall, the film was decent. If you have a younger sibling or cousin this would be the movie to take them to. I admit that this movie may have been slightly underwhelming because I have seen the originals, but it is a very simple concept and it would make sense that redundancy would show. If this is somebody's first interaction with the Ghostbusters then it will be enjoyable, but if you're familiar, then I wouldn't say that you're missing out on much.
Leave a Comment
About the Contributor
Kenny Caswell, Co-Editor-in-Chief
My name is Kenny Caswell, I'm a senior, I enjoy writing.

2-18-22