Valentine's Day Comes Too Soon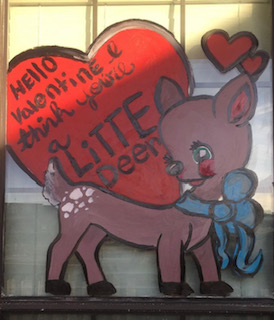 When is it too early for Valentine's Day? Over the years Valentine's Day has seemed to hit the stores unnecessarily early. This year it came before Christmas had even begun and the year before, Valentine's Day items were in stores as early as Jan. 1.
This commercialized holiday has overstepped by hitting the shelves as early as before Christmas. I think this cuts the holiday season and can put a damper on the holiday when it comes.
While Hobby Lobby is known to put up holiday decorations months in advance, this year Valentine's Day items have made an early appearance in all stores.
Having Valentine's Day items come out at the end of January catches the eye of people who are returning Christmas gifts. This allows for early shopping, however, this brings a disadvantage to last-minute shoppers as well.
Christmas clearance hardly gets to stay when the store pushes out Valentine's day merchandise months in advance. Along with this, Christmas products go on clearance before the holiday has even begun. This leads to selling out before the holiday season is over.
The Christmas season should have a whole month in stores before the next holiday's merchandise is brought in. By enforcing this, this would allow shoppers to have a true holiday experience and give them an opportunity to buy any last-minute gifts. Valentine's day has made its appearance too early far too long, this year included.
Leave a Comment
About the Contributor
Arianna Pardue, Staff Writer; Photography Editor
Hi, I am Arianna. I am the photo editor. I like reading and playing with my pets. I have 8 cats and 3 dogs. I enjoy taking photos and drawing in my spare...