Senior Goodbyes
Three Seniors Wish to Say 'Thanks for the Memories'
Editor's Note: For our final story of the year, three of our seniors wished to give one final goodbye
By Cynthia Garcia, Co-Editor-in-Chief
I can't believe that it is finally over. These last few years have gone by so fast. Graduating high school is such a bittersweet moment. Although I am sad about graduating I am ready to move on with my life and it's time to say goodbye.
I wanted to thank all my friends for making my last few years of high school unforgettable. I wanted to say a huge thank you to my newspaper class for making this year so much fun. Y'all made my senior year pretty swag. I am going to miss all of you so much. I personally want to thank my Co-Editor-in-Chief, Kenny Caswell. Thank you for being an amazing friend and for always being there for me. It was an honor and a privilege to work with you these last 3 years.
I also personally wanted to thank Mr. Corbett for being an amazing adviser. I am going to miss you so much. Lastly, I wanted to personally thank my best friends Elli and Holt. Thank you for sticking with me throughout high school. I am so thankful to have you in my life. Thank you for all the memories. Anyways this is one of the 2021-2022 Co-Editors-in-Chief signing off.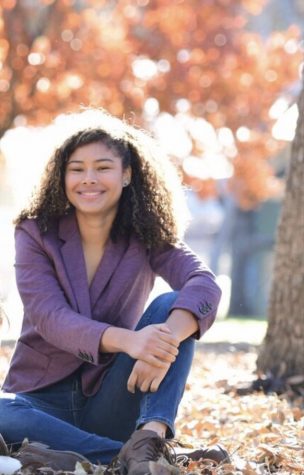 By Erika Clayton, Advertising Editor and Staff Writer
It's finally over. I'd like to say that it flew by, and in some ways it did, but I feel that it was a long, stress-inducing trek that I now realize that I have appreciated and savored every step.
This morning, when I woke up an hour early before my last day of high school, I looked back and contemplated all of my decisions, all of the restless nights and sleepy, slow school days where I barely made it through, and I realized that I would do it all again if I had the chance. To relive the discovery of my favorite clubs and hobbies, to relive the moment where I realized that I want my life to revolve around news and writing, and relive the moment that I realized that I had accomplished my dreams from my freshman year and had become the best section leader and euphonium and cymbal that I could ever hope to be. I want to cry from my losses, scream for my victories, and be sore from my efforts all again. I want to do it again. And again. And again. And though I can't physically reverse time and experience it all just one more time, I carry the memories, experiences, tears, and the echoes of breathless laughter with me. And it'll all be thanks to my peers.
To the Sting, Chapters of Azle, UIL Journalism, the Marching Green Pride, and the National Honor Society, and Crafting Club, I couldn't thank you all enough for the memories, accomplishments, and dreams you have helped me create and achieve. I'll miss you all dearly and will cherish every memory.
To Mr. Corbett, you have seen me grow from my freshman year as the timid girl who was afraid to say the wrong thing and accidentally joined UIL Journalism for a slice of pepperoni pizza, and I am eternally grateful that I did. You have helped me grow into the writer I am today and are a role model for whom I hope to be like in the future as both a writer and individual. I couldn't thank you enough.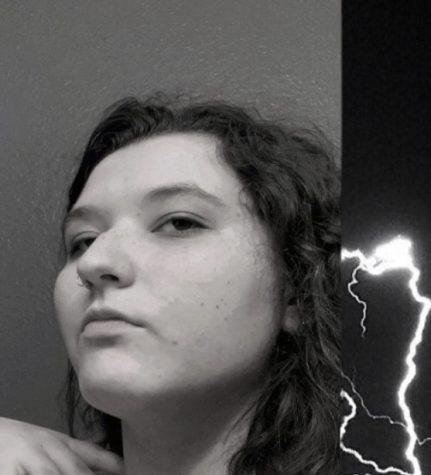 By Rya Walker, Team Editor
After four years of going here, it's finally time to say goodbye. There's quite a few things I'm glad to never see again, but the people I'll be leaving makes me sad to go. I wanted to thank all of you for making my senior year my favorite year so far.
Thank you, Courtney, for always making us laugh and bringing the amazing outfits to newspaper class. Thank you, Emporess, for spreading your earth loving energy to everyone. I loved each and every one of your stories, and I'll still read them after I hang up my diploma. Thank you, Daytona, for everything this year. You're an amazing friend and person, and I know you'll do good things. If you do end up teaching, you'll be like Corbett, always helping when you can and doing your best. I wish you no burnt popcorn from here on out. Thank you, Angel, for the positivity. Aaron for the no- so-appropriate jokes. Preston for developing his writing skills, and evolving into an amazing journalist. Thank you, Erika, for writing the stories that need to be told, and never holding back. Reese for the honesty and great interviews. Melani for the kindness given to each and every one of us. Thank you Corey for the stories we need on Netflix originals. Peytie for growing from intern to independent writer. Arianna for taking great photos and writing excellent view stories. Danay for being so peaceful and giving us all good vibes. And thank you to my editors, Kenny and Cynthia. The both of you are amazing writers and whatever you end up doing in the world, I know you'll do good.
Lastly, thank you, Mr. Corbett, for making my last year of high school mean more to me than I ever thought it could. You've been my mentor, and I believe in myself more because of you. I hope to see a book on the shelves someday written by you.
I'll never be able to thank you all enough, but I know you guys know I love you. When I walk the stage, I'll be thinking about a few things: Growing Up, My Future, Katie, My Family and My Newspaper Family. I love you guys. Thank you for an amazing year. Keep making amazing stories and supporting each other. Peace out for now.
Leave a Comment
About the Contributor
Cynthia Garcia, Co-Editor-in-Chief
Hello, I'm Cynthia! I am currently a senior, including newspaper, I play Tenor Saxophone for the Azle MGP, Indoor Winds, and Jazz band. I love writing...