Azle Grad Sets Powerlifting World Records
A former Azle High School student, now holds two world records and ranks 4th in the world of powerlifting.
Thirty-two year old Samantha Rice graduated in 2008, competed at USPA (The United States Powerlifting Association) Pro Raw in Kansas City where she won the all-time squat and deadlift records.
"I set the all time world record in squat with a 567 in the 198 class," Samantha said. "I also set the all-time record in deadlift with a 606 in the 198 class, and that also gave me the all-time world record total with a 1,515.7 for the 198 class."
In her time at ECU(East Central University) in Ada, Oklahoma, Samantha found a program that later would jumpstart her powerlifting career.
"In college we had a strength and conditioning program," she said. "That's when I first started lifting."
Samantha stayed an extra two years after graduating college to get her masters degree. In that time, she worked as a graduate assistant for the soccer team.
"When I couldn't be competitive playing soccer anymore, I had to find a new competitive outlet," Rice said. "It kind of just fell in my lap to start lifting."
Samantha went to her first meet in 2014 lifting a total of 870.8 kg.
"Eventually, I found a powerlifting meet in Oklahoma City," Samantha said. "That was my first meet."
For four days a week, Samantha trains. Two days at her home gym, and on the weekends she goes to MetroFlex Force Gym.
"Right now it's four days of training, about two hours each day," Samantha said.
Samantha said that what she considers the best part about being a powerlifter is showcasing your strength regardless of appearance.
"It doesn't matter what you look like, what you're wearing." Samantha said. "You don't get judged on physical attributes, you just get judged on what weight you can actually lift."
In 2016 Samantha became pregnant with her daughter Ava and continued to lift during her pregnancy. What she considers the hardest part of her career is juggling being a mother and a powerlifter.
"I would take her to the gym with me," Samantha said. "She's basically been right by my side the entire time."
She also said that when you are successful at something there is a lot of support behind you but there is also a lot of backlash as well.
"We get called 'you're a man' or 'no woman wants to look like that,'" Samantha said. "I kind of just laugh it off because I know there's other people that appreciate what I do and look up to me."
With many people looking up to Samantha and wanting to become powerlifters themselves, Samantha offers some advice.
"Be consistent. It takes time," she said "It takes a lot of discipline and training. There's a lot of shortcuts people can do but the longevity of the sport is just being consistent."
Leave a Comment
About the Contributor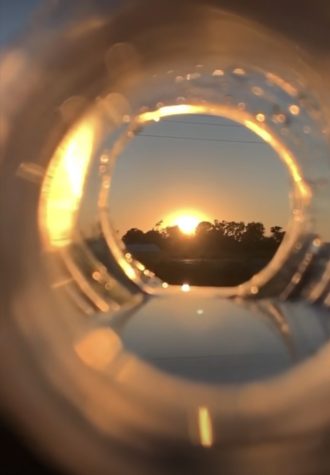 Bryanna Pender
I like photography and writing, my favorite color is purple, and I love animals more than people.