Hole-in-One Season
The inside information on Azle's Golf Team
Many people imagine white golf carts and wealthy retirees when thinking about golf, but it isn't all caddies and country clubs. Tiger Woods and other PGA golfers would probably argue golf is more than just a rich people's playground.
Golf requires lots of skill and finesse to hit from the tee, across the expansive fairway to the putting green. Golfers have to possess lots of knowledge about weather, wind speeds, golf clubs and geometry in order to be successful. It's definitely a sport for people with discipline and a will to learn.
The Azle Golf Team is looking toward a spring season after a successful fall season this year, with two students sweeping the top spots for girls and boys at the 2022 Fall Buzzy Golf Tournament.
The girls golf team also took second place in the team division of the 2022 Fall Buzzy. Senior Mary Shaw won first place in the girls division with a score of 80.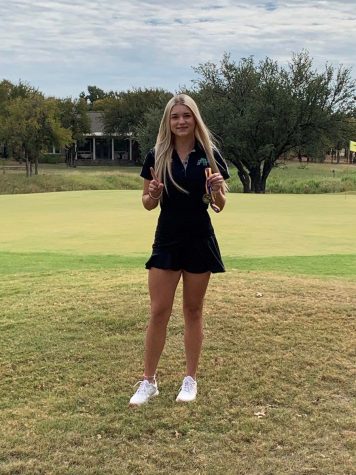 "My favorite part of golf is getting better and impressing myself everyday," Shaw said. "There's crazy cool things that can happen, and you constantly surprise yourself."
From country clubs to the PGA, many people worldwide enjoy golfing for various reasons.
"It's a sport that anyone could play," Shaw said. "I play with my great grandpa like every week."
The golf program is one of several athletics programs offered at the high school. The program is co-ed, but each gender competes separately.
"[Students] want to be a part of something," girls golf coach Eddy Prather said. "They choose golf because they have the motivation to do something extracurricular."
A golf course consists of eighteen holes, and the goal is to hit a ball into a hole in the lowest amount of strokes using a variety of clubs. Senior Jason Merrill accomplished this goal with a score of seventy-six at the 2022 Fall Buzzy, securing first place.
"I like the challenge," Merrill said. "It's the hardest sport I've ever played. You've got to practice a lot for it, which makes it fun for me."
Boys golf coach Brad Averitte said he believes that golf is a one-of-a-kind sport.
"If you're competitive within yourself to do the best you can, then you're going to love golf," boys golf coach Brad Averitte said. "You've got to play with a certain pace, but you're cruising along and enjoying the outside."
Leave a Comment
About the Contributor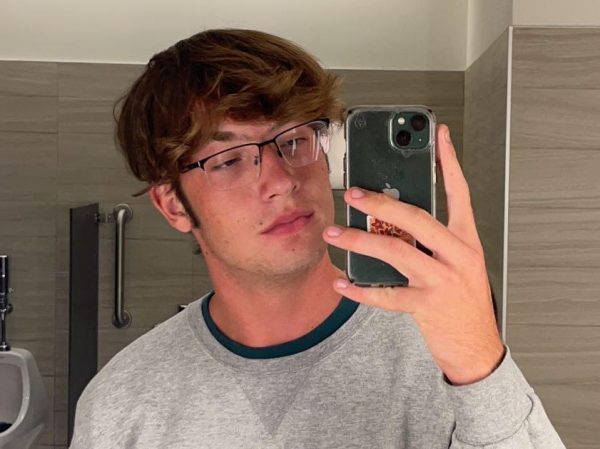 Luke Petersen, Co-Editor-In-Chief
im a junior who loves indie rock and earth tones :)