Athletic Trainers are Here to Stitch You Up
The athletic training program is something many students may not know about. There is so much that goes into it. Many students may think that trainers just hand out water to the players. The trainers are more important than people realize.
"Like, they apply protective or injury-preventive devices, such as tape, bandages, and braces," Junior William Ralph said. "Recognize and evaluate injuries, provide first aid or emergency care. Develop and carry out rehabilitation programs for injured athletes."
Plan and implement comprehensive programs to prevent injury and illness among athletes. Trainers are required to wear a strict dress code. This includes no large logos, no shorts, no blue jeans, and no open toed shoes.
"Dress as a healthcare professional," Coach Evan Poer said. "There are a few negatives to becoming an athletic trainer: dealing with a lot of injuries, working a lot of long hours. Parents and coaches disagree with the trainer's diagnosis and recommendations."
Athletic Trainers can provide healthcare and are usually first on the scene to assess an injury. They can help with emergencies at a low minimal cost to athletes and they can help promote healing.
They can also make sure athletes get back on the playing field as safely and as quickly as possible.
"The athletic training and sports medicine program allows students to earn their letter and graduation chords," Ralph said. "Students interested in learning more are encouraged to talk to their school athletic trainer or make an appointment with their counselor."
If a student is interested in pursuing a career in the healthcare field, athletic training and sports medicine are two of the only programs with hands-on experience. They work with male and female athletes.
"In a variety of sports, such as football, swimming, track, volleyball and more. Implementing rehabilitation programs for injured athletes and developing injury prevention programs," Poer said. "High school athletic trainers educate students on injury prevention and provide treatment to those who are injured."
Leave a Comment
About the Contributor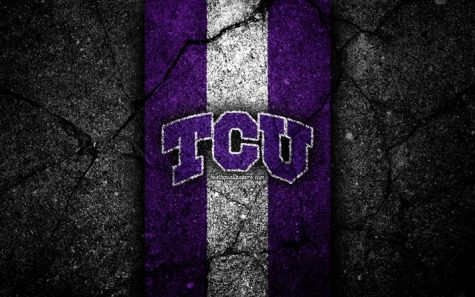 Colby Booker, Staff Writer
I love sports and my two animals and I love pizza #class of 2023 this is my senior year going to make the most of it.I love TCU and my favorites color...