Opposing Viewpoints: Taylor Swift's 'Midnights'
By Emporess Whitfield
Taylor Swift, the world's most beloved singer-songwriter, has amazed her fans yet again with the release of her 10th studio album, "Midnights." The album's debut was on Oct. 21, following Swift's unexpected announcement at the 2022 MTV Video Music Awards. "Midnights" consists of 13 incredible, self-written tracks that I have continuously replayed since the album's release.
I have been a fan of Swift's since before I can remember, with my first concert being her "Red" tour in 2013. I knew this album would be a favorite of mine. I woke up at 3 a.m. sharp for my first listen of "Midnights" and was not disappointed. Each track was lyrically beautiful, showcasing her talented vocals and songwriting skills.
Despite several of the tracks following along with Swift's traditional pop genre, she still manages to show her vulnerability and personalize her songs so fans like me can relate and feel connected to her experiences. "Anti-Hero," for example, is upbeat and exciting to listen to, but has lyrics that focus on feelings of insecurity and doubt.
Other songs on "Midnights" that I personally loved were "Midnight Rain," "Maroon" and, my all time favorite, "Sweet Nothings." "Sweet Nothings" in particular is a soft ballad that is sure to make anyone feel as if they are falling in love for the first time. The track is about having a partner that makes you feel comfort and security, even amongst the chaos that life may bring.
Though I know that "Midnights" may not be everyone's most loved album, there is definitely a song for everyone to enjoy. Whether you want a song that fits the feeling of seeking revenge, missing a past partner or being in love, there is a track for you. Even Lana Del Ray made an appearance on the album, so if you're a fan of hers, "Snow on the Beach" is a must listen.
Overall, there is no denying that Taylor Swift is one of the most talented artists of our generation, and this album only further revealed her unique artistry. If her record breaking sales aren't enough to convince you to give "Midnights" a listen, then I hope this review will make you want to give it an honest chance.
By Brynn Lee
Taylor Swift released her new album "Midnights" Oct. 21. The Swifties of the world are both stars truck and disappointed. As for me, Midnights was a flop. TikTok influencers have come to the conclusion that if you liked her "Folklore" or "Evermore" album, then Midnights just isn't for you. And of course my favorite T-Swift song just so happens to be from "Folklore."
One of her songs from the new album, "You're on Your Own Kid," sounded like a free verse poem. Another down-side for me was that the whole album sounded very similar, but none of it was very "old Taylor." It was very much not her usual style and I just wasn't into that. "Midnights" has 100% been the most controversial album by Taylor thus far specifically because of people's taste between new and old T-Swift.
Don't get me wrong, Taylor could never do wrong. Although I'm disappointed with "Midnights," Taylor also released a "Midnights (3 a.m. Edition)" that includes an extra 7 songs. Now, I can get behind this. I loved "Bigger Than The Whole Sky" and "Would've, Could've, Should've" so much. The extra songs from the "3 a.m." version are just totally different from the album itself.
In conclusion, I give Midnights a 4/10. I'm a Swifty for life, but I was disappointed with this one. Maybe next year, Taylor.
Leave a Comment
About the Contributors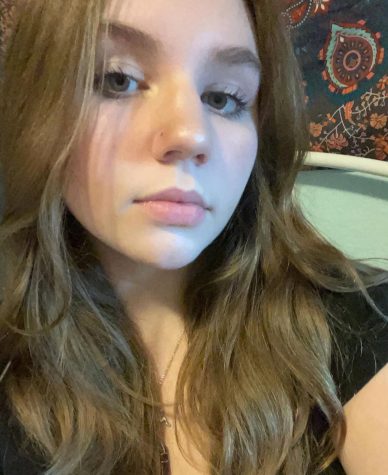 Emporess Whitfield, Co Editor-in-Chief
Hi, I'm Emporess :) I'm a Scorpio who dreams of being in the medical field one day and loves The Beatles, baking, reading, and more. I've been in journalism...
Brynn Lee, Team Editor
Hi! I'm a junior on the Sting this year. I read loser romance novels and play on varsity volleyball here at AHS. :)