Unwrapped: Mariah Carey's life outside of Christmas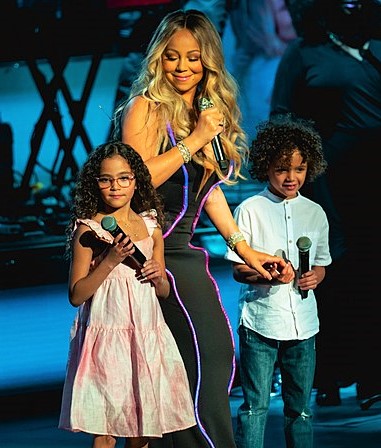 As the Christmas season approaches, so do all the fun holiday traditions. For you, that could mean decorating the tree with ornaments, hanging up Christmas lights outside your house or even giving gifts.
One of the biggest known holiday traditions is Christmas music. Many people listen to the known Christmas songs like "Last Christmas" by Wham! or Michael Bublé's rendition of "Winter Wonderland," but one of the most popular Christmas songs, of course, is "All I Want for Christmas is You" by Mariah Carey, making her about $2-4 million royalties every year.
Mariah Carey, the beloved icon, is well-known for her popular hit, but not many people know what she does outside of Christmas Music. The Sting performed a survey on how many people know what she does outside of her Christmas-filled life.
Out of 20 people surveyed, 65% of people had no idea what she does outside of Christmas music, while only 35% did. That is a lot of people that have no clue! So, what does she do outside of her holiday music?
Carey not only produces Christmas music but pop music as well. She is known for her incredible voice and being able to whistle tone and sing. Carey has a total of 14 pop albums and 2 Christmas albums.
According to IMDB, "Carey has won five Grammy Awards, nineteen World Music Awards, and twenty-one Billboard Music Awards. Carey is also an inductee of the Songwriters Hall of Fame."
When it comes to her personal life, Carey has been in a relationship with Bryan Tanaka, a professional dancer, since 2019. She has been married twice: once, to Tommy Mottola, a music director, and to Nick Cannon, a television host and actor whom she has twins with, Moroccan Scott Canon and Monroe Canon, who are eleven.
So, we know she makes music and raises her children, but what else? Carey is a huge charity advocate and has her own program called "Camp Mariah."
With bad experiences from summer camps as a kid, Carey decided to take action and created her own summer camp.
Camp Mariah is a year-round career awareness program for children, ages eleven through fifteen. Kids go and spend three weeks at the camp and do various activities, including, dance, swimming, sports, overnight camping and hikes, and so much more.
Camp Mariah is located in New York and has helped many children find a love or passion for a hobby and turn that into a career.
Carey has completely sponsored this camp, donating over one million dollars, and raising $65,000 in fundraising. She is a "Fresh Air Fund Director" and is a big supporter of the camp.
Overall, Carey has done so much more than just her holiday music. From awards and accomplishments to her personal life and being a mother to helping grow a summer camp. She really is an icon of the century.
Leave a Comment