Cheer's Competition Preparation
After a first-place win from both the JV and Varsity teams at the National Cheerleaders Association (NCA) regional competition, AHS Varsity Cheer is preparing for its next competition at NCA state.
The first-place title that cheer took home has left members with excitement and increased confidence in their abilities. Captain and junior Melani Rushing is one of many students who said she is feeling this exhilaration.
"We competed against three other large co-ed varsity teams and we ended up getting first, which is very exciting," Rushing said . "A lot of us needed that confidence boost because everyone was kind of unsure. We took that win, and so I think we're all much more excited for the next competition."
Another student, captain and senior Jake Mobley said he is also feeling much more confident in this year's team.
"I do feel like we're always nervous, but adrenaline is a good thing," Mobley said. "I feel more confident in our team this year compared to last year."
Members have been working hard with preparations to make sure that they will continue to be successful in their next competition. Captain and senior Ava Edelman said that one method the team is using is increased practices.
"We have practices three times a week," Edelman said. "The first two are two hours and the third is an hour and a half. Basically, we're just running through and cleaning to make our stunts look perfect."
Because of the extra practice time this season, sophomore Piper Bowers said that the added hours have caused commitment to be much more of a major necessity for this year's members.
"There's more hours of practice, so the team has to stay committed," Bowers said. "We are definitely working hard, just like we always have."
One new way that the students have been working during their time is by listening to their critiques. Coach Haley Hopkins said that there are many notes the team took in order to better their preparations, and to become all the more ready for the remainder of this season.
"At the last competition, the judges gave us a lot of notes on things that they would like to see us change," Hopkins said. "We spent a couple of days just watching videos of us competing and then reading what the judges said. The practices now are much more geared towards what the judges see rather than what we wanted to put in it."
Leave a Comment
About the Contributor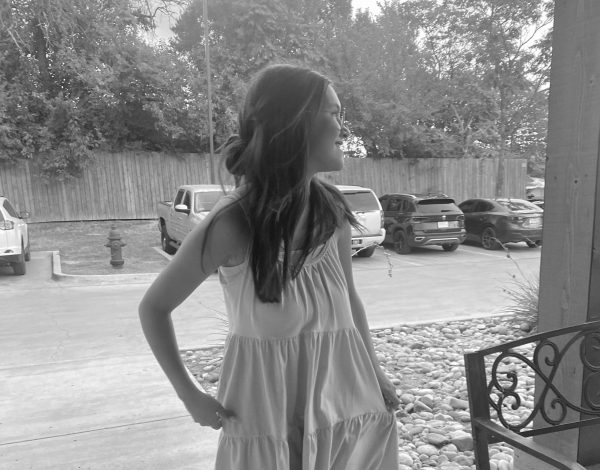 Lyla Lucia, Podcast Editor
Hi, I'm Lyla & I love to write 💐💐