OPINION: Health Science Certification Worth Getting Your Hands Dirty
The Career and Technical Education (CTE) program has offered medical classes for several years, including a Health Science Clinicals course where students are given the opportunity to receive life-changing certifications. One of these certifications is known as a Certified Nursing Assistant or CNA. A CNA provides and assists patients with activities of daily living that are necessary for maintaining a healthy lifestyle, such as hygiene, mobility, and more.
This year, after having taken both Medical Terminology and Principles of Health Science my junior year, I was able to enroll in the Health Science Clinicals course and begin working towards becoming a CNA. In order to become certified, students must complete 60 hours performing skills in the classroom and 40 hours at Azle Manor working alongside a CNA.
In the classroom setting, students are given the opportunity to come to class and work with real materials such as mannequins, adjustable beds, wheelchairs, and more. As someone who has a passion for medicine and would love to enter the medical field one day, being able to use these resources and learn CNA skills truly makes me look forward to coming to school each day.
One requirement for certification is that students must log five 8-hour shifts at Azle Manor, or however many shifts are necessary to reach 40 hours. During the shifts, students follow a CNA around and experience patient care in real time. Students are able to practice skills with residents themselves as long as the CNA is present and ready to help if needed. These skills include feeding and dressing residents, along with a number of other tasks.
Working at Azle Manor has been an eye-opening, one-of-a-kind experience that I am sure I'll never forget. Being able to help and get to know residents is a privilege that I feel so grateful to be able to be a part of. One example of a positive connection I had at Azle Manor was when I was assisting a resident and he began to tell me stories from his teenage years. He told me how much he appreciated me and the work I was doing and asked me about my future plans as well. Before I left the room, he gave me a hug and told me to visit him anytime. This experience made me realize how much I truly love being able to take care of and get to know the residents and how much I look forward to continuing my education in medicine.
If you are interested in the healthcare field, I would definitely recommend adding the Health Science Clinicals course to your schedule before you graduate. Though the class won't always be easy, it is so rewarding and worth experiencing. Not only will you obtain certifications that you can use to pursue a job or to gain more knowledge about the medical field, you will be a part of something bigger than yourself.
Leave a Comment
About the Contributor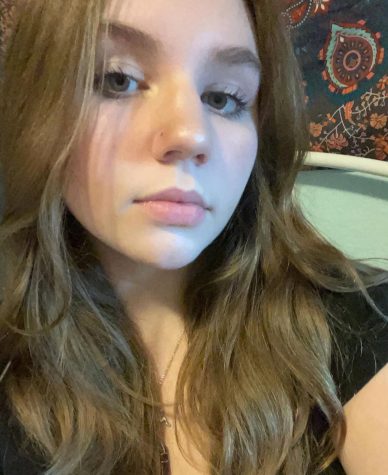 Emporess Whitfield, Co Editor-in-Chief
Hi, I'm Emporess :) I'm a Scorpio who dreams of being in the medical field one day and loves The Beatles, baking, reading, and more. I've been in journalism...