Students' 'New Me' for 2023
With the new year starting off strong, students all across campus are thrilled to begin putting their plans, resolutions and overall goals in motion.
Lots of students are happy to be back into the groove of seeing each other this year. Sophomore Madison Hamilton said she is really looking forward to having time with friends this year.
"I want to become a better person, to improve on myself and become a better friend," Hamilton said. "I really enjoyed hanging out with friends during Friendsgiving, and I really hope I get to do it again."
Another student who is working toward self-improvement is freshman Will Stroud, who wants to be easier to work with.
"I want to try and be more kind," Stroud said. "I want to be an agreeable person when it comes to trying new things with new people."
As the spring sports season approaches, many are looking forward to participating in games and events. Freshman Sydney Shepherd, for example, has had her eye on this season and is excited to take part in it this year.
"I want to hopefully make the softball team here," Shepherd said. "If I don't, I'll become a manager for the baseball team."
Although students have been anticipating the extracurricular aspects and more laid-back plans coming up this year, some are much more focused on new and impending academic opportunities.
"I want to be able to graduate and to be able to go to college," senior Alec Gable said. "I'm excited to get out into the world and do more of my own thing without people holding me back."
While many people on campus are focused on particular things this year, some are just excited for the new year itself. Junior Kade Dowell said that he is looking forward to several different things this year.
"I plan to do random acts of kindness," Dowell said. "I'm excited for summer of 2023, holidays and whatnot, plus for my next paycheck and to clear out the clutter."
Overall, no matter what you're looking forward to in 2023, this year will be a great opportunity to reinvent yourself and discover your passions.
Leave a Comment
About the Contributor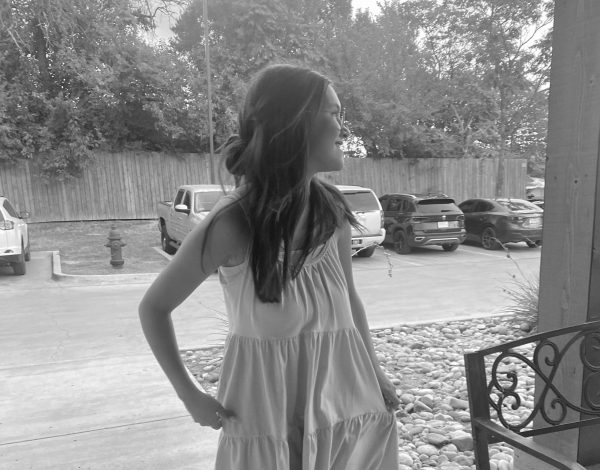 Lyla Lucia, Podcast Editor
Hi, I'm Lyla & I love to write 💐💐