Let's Go Tryouts!
Dazzlers, Rowdies, and Cheer begin this week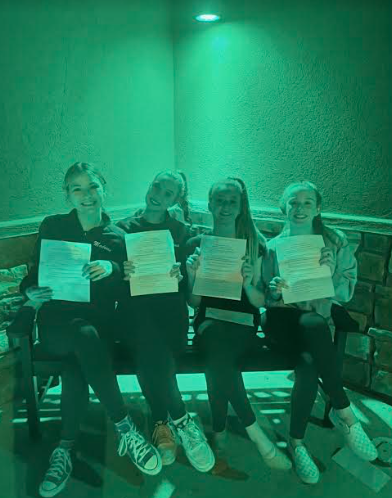 As spring break approaches, so are tryouts for cheer, rowdies, and dazzlers.
Dazzler tryouts are March 20-24, right after spring break. Freshman Bailey Smith said she prepares for tryouts by stretching a lot while trying to work on her technique.
"Since this is going to be my second year in Dazzlers, I am really excited to meet the new team and to work with [Dazzlers coach Crystal] Martinez again," Bailey said. "I will be considered a veteran next year as well, so I think it's cool knowing what to expect and how everything goes on."
Bailey mentioned that she is most nervous about the tryout dance and performing it in front of the judges. Coach Martinez, however, gave some good advice for Bailey.
"[I tell myself] don't be nervous at all," she said. "Being confident is key because, really, it's not as scary as it seems."
Rowdy's tryouts are the same week as Dazzler's tryouts. Many upcoming seniors want to be under those Friday night lights and hype on the crowd. Junior Alan Hard said he is most nervous about falling on his face while he runs with the flag but is very confident that he can get loud.
"My favorite part of rowdies is for sure the overalls and how it's only seniors that get to do this," Hard said. "I want to be captain. I think that would be cool, but I honestly just wanna be a part of this cool tradition."
Right before spring break, March 10 is cheerleading tryouts. There are mandatory tryout clinics every day after school March 6-9. Junior captain Melani Rushing has been part of the cheer team for the past 3 years and is most excited about making many memories her senior year.
"I love everything we do in cheer, from cheering at football games in the first semester and competing with my team in the second semester," Rushing said. "We have been preparing for tryouts by practicing stunts and tumbling for the last several weeks but we don't learn any of the actual cheer parts until the tryout clinic."
Melani also added that current high schoolers who want to join must do a stunt as part of the tryout process.
"Being sharp with your motions, high jumps, tumbling and being loud will better your chances of getting higher scores and making the team," Rushing said.
Leave a Comment
About the Contributor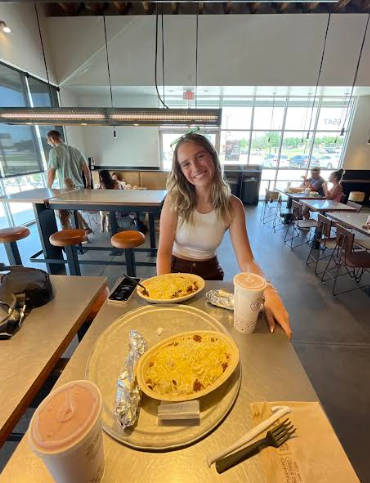 Daytona Gravlin, Team Editor
Hi, I'm Daytona:) I'm a senior and a senior lieutenant for the Emerald Dazzlers.I work at Dutch Bros and I have an addiction to Chipotle. Doing it all...