Coach Sweeden is One of Azle's Best
Coach Stephanie Sweeden is one the greatest teachers that there could ever be at Azle High School. She is not only a teacher, she is also a mother, and she is the assistant cheer coach. In short, she is good at her job.
When Sweeden is not at school she is taking care of her son, and she loves to spend time with her family.
"I am married," Sweeden said. "My husband is currently in Pharmacy school set to graduate in May, and we have a toddler who will be two in June and another boy on the way who is due in August. We have a beautiful 2-year-old golden retriever named Lucy."
Coach Sweeden has a lot of classes and she is also a cheer coach.
"I teach anatomy and physiology and microbiology, as well as the assistant cheer coach," she said. "I wasn't expecting to coach, it was just an opportunity that fell in my lap and I have loved every second of it. It's been long and definitely had its challenges since we're never really not in season, but I would never trade it for anything."
This is Sweden's last year teaching at Azle High School. Head cheer coach Haley Hopkins said she has enjoyed her time working with coach Sweeden.
"This is her first year coaching cheer, and we have loved having her," Hopkins said. "She has a strong bond with a lot of the athletes, and they really respect her. I love working with her, and I will miss her next year when she is no longer coaching. Overall, we are all thankful to have had her as a part of the team this year.
Sweeden's students think highly of her. They call her their second mother.
"I really like how she teaches and how she is like," sophomore Marta Canal Solar said. "She is not only a teacher, she worries about us. She is like a mom to us."
If there is something on your mind you can go to her and ask her for some help.
"She has helped me with some problems that I have," Canal Solar said. "If I have something that worries me I tell her about it and she helps me so she has helped me. I am in anatomy and I like how she teaches it."
Coach Sweeden is friends with some of her students outside of school and their parents.
"So Coach Sweeden is best friends with my mom in school and outside of school, so she is like one of my best adult friends," senior Whitley Armstrong said. "She is super sweet and she is loving and she always checks up on me whenever someone does something to me."
Couch Sweeden is always there if you need her. She is one of the best people you can talk to.
"She is always there to check up on her students and she reaches out to them to make sure they are OK," Armstrong said. "She makes sure that everything in their life is going well. She is not just a teacher, she is a friend to everyone. She is just my best friend. She has always been there for me, she always will."
Leave a Comment
About the Contributor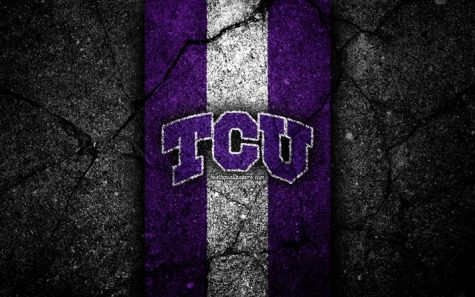 Colby Booker, Staff Writer
I love sports and my two animals and I love pizza #class of 2023 this is my senior year going to make the most of it.I love TCU and my favorites color...