Players Prepare for Softball Season
The start of this year's softball season has Lady Hornets excited to begin working hard and improving themselves, their overall teams, and their preparation rituals for each game.
Many players are simply trying to improve the relationships they have with 6others. Sophomore Kyndal Robbins, for example, is striving to communicate more with her teammates.
"I think our team could work on communication," Robbins said. "Before games, I get with the team and talk and hype them up."
Another player, junior Avery Jones, said she is hoping to connect more personally with her team as the season goes on.
"A lot of us are working on bonding," Jones said. "We want to be more united as a team because we're pretty diverse."
This year's players have made steady progress. Senior Abigail Garner said that players being less secluded around the others would help the team play better.
"We have hitting down most of the time," Garner said. "For the fielding part, it would help so much for us to become more comfortable with each other."
In order to perform well, players this year make more time to prepare before each game. Junior Ashley Trapp is one member who tries to prepare both on her own and with her team.
"I try to mentally get prepared and take time before games to sort of lock-in," Trapp said. "We should definitely work a bit more as a team and encourage each other."
As the players often get prepared before games through their mindsets, softball coach Bradley Overton said that there are also ways the team gets ready for games on the more technical side of the sport.
"We definitely prepare depending on what style of pitcher we're going to face, whether it's slow or hard with a lot of change-ups," Overton said. "We go over fundamental defensive things and let our pitchers throw, too."
With the lady hornets ready to work hard, they're kicking off this year with steady mindsets, lots of improvement, and excitement to keep on playing. The next games to come are home against Aledo tomorrow, home against Rider (Wichita Falls) April 7, and against Northwest April 11.
Leave a Comment
About the Contributor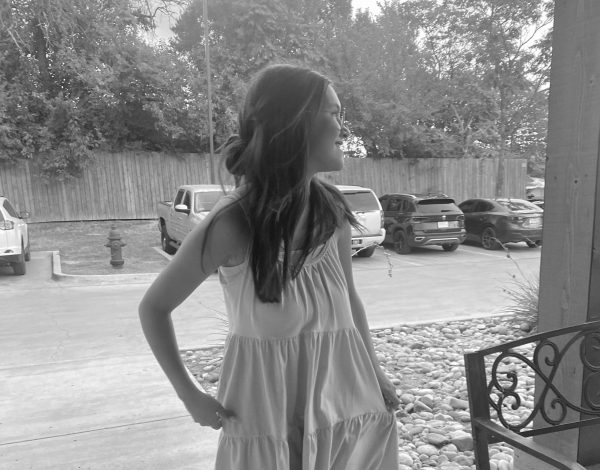 Lyla Lucia, Podcast Editor
Hi, I'm Lyla & I love to write 💐💐