The STAAR Test is Going to be Different this Year
The State of Texas Assessment of Academic Readiness Test, or STAAR, is fast approaching for underclassmen. The test's purpose is to assess students' knowledge and understanding of Math, English, Science, and Social Studies. While the subject matter of the tests has not changed, there are other differences to the STAAR that we will see and experience this year.
"[The tests] will be at end of April, early May." Instructional Coach Keri Dorris said. "So actually for English, we have an extra week of prep time, so that's one positive, but your other subject areas, your Math, Science and Social Studies don't have as much prep time and their dates have been moved up."
The changes to the STAAR consist of new answer choice options, as well as written responses for each test, not just English. These written responses will be evidence-based responses to literature, while some new questions will be open-ended.
"The essays now are going to be a response to a piece of literature that is read, so you'll read a piece of literature and there's going to be a response to it using text evidence," Dorris said. "The Science and Social Studies will also have a response so that's something new. There will be question types that are fill-in-the-blank and drop-downs, there's part A and part B [questions], there could be a question type that says, 'Here's five answer choices, which two are correct?"
As a result of these changes, throughout the year, teachers have been implementing more evidence-based writing in their classrooms, especially in English classes for all grade levels.
"As always, changes are going to be difficult, but I will say from what I've seen in classrooms, just going in and observing, our teachers and students have done a great job at adjusting to the TEAs mandate," Dorris said.
These changes were made to support and help students as they progress through high school and begin to prepare for college, as college students are expected to understand and be capable of using this style of writing in their assignments. Since the STAAR is an assessment tool, teachers will be able to see what their students need to work on before they continue furthering their education.
"I do see this type of writing being beneficial for college in the fact that we are taking something we're reading and having to do a written response," Mrs. Dorris said. "My oldest son graduated from here, he's at Oklahoma State and is a history major, all of his papers and assignments look like this type of writing. So, I do see this as a benefit eventually."
The dates for the STAAR tests are as follows: English I on April 24, English II on April 25, U.S. History on April 26, Biology on May 1 and Algebra on May 3.
Leave a Comment
About the Contributors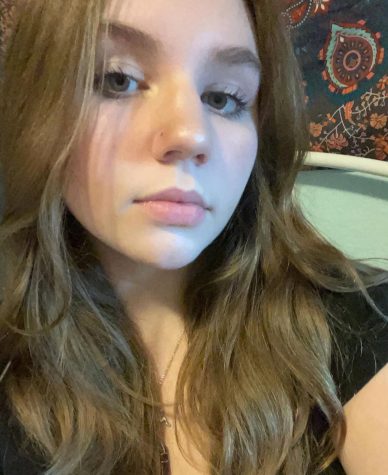 Emporess Whitfield, Co Editor-in-Chief
Hi, I'm Emporess :) I'm a Scorpio who dreams of being in the medical field one day and loves The Beatles, baking, reading, and more. I've been in journalism...
Reese Hughes, Co-Editor-in-chief
Hi, I'm Reese Emma! I am a senior and third-year newspaper writer. I'm the Co-Editor-In-Chief! I'm a reader and runner. I have three gorgeous dogs: Roscoe,...