The Sting Recognizes: Mr. Miller
We'd like to recognize one of our incredible educators this school year: Mr. Miller. Though he teaches Honors English II and on-level English IV, he is much more than just a teacher. Mr. Miller is a kind, generous, and authentic person, who constantly strives to create a comfortable and welcoming environment for his students. He is always willing to help anyone who has questions, repeat instructions for clarity, and is relentlessly encouraging to each of his students.
He greets every student with a smile while they walk into his room and, if students are ever upset, he goes to check on them and ask if there is anything he can do to help them. Producing a calm and positive space in his classroom, Mr. Miller creates a place that students can feel safe and at ease.
"He is generally really relaxed," sophomore Parker Huffaker said. "He really understands his students and can connect with them really well."
"He gets really excited about what he's teaching and he goes really in-depth with everything," sophomore Imani Votion said. "One time I asked him for book recommendations and he spent the entire period talking to me about them and writing them down."
"Mr. Miller makes everything very interactive and tries to bond with his students," sophomore Caitlyn Adams said. "It's really just fun to be in his class."
"I know that students can be really pushy, but he always makes an effort to stay positive, and I really appreciate that," sophomore Madison Hamilton said.
Not only an incredible instructor but an amazing person, Mr. Miller is one of Azle's kindest, most welcoming, and most hard-working teachers. Because of him, students here at AHS will not only graduate with new knowledge but will walk away with wonderful memories and a positive experience of learning.
Leave a Comment
About the Contributors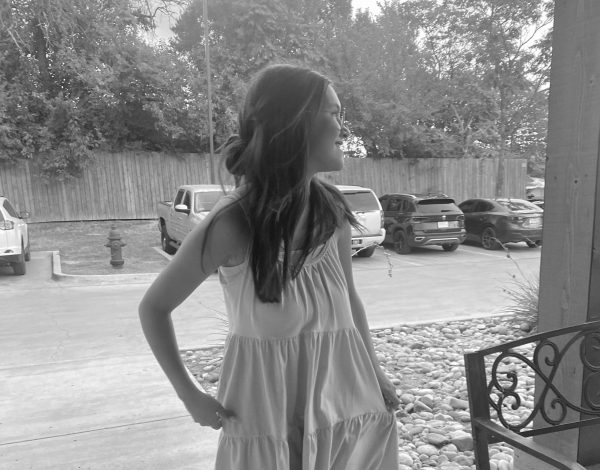 Lyla Lucia, Podcast Editor
Hi, I'm Lyla & I love to write 💐💐
Sophia Gerbers, Social Media Editor
Hi, I'm Sophia but most of my friends call me Phia. I love pink drinks, cookies, and am a reputation and a 1989 stan.