The Sting Recognizes: Mrs. MacNeal
With this week being teacher appreciation, I wanted to take a moment to write about one of my all-time favorite teachers, Mrs. MacNeal. Although I've only had her for a year, she has become an important role model in my life.
English has never been my favorite subject and I have always hated going to English class, but this year I absolutely love going to my fifth period class.
She always knows how to cheer her students up and make everyone around her laugh. Even her classroom is the perfect vibe, the lights in there aren't too bright, it doesn't smell gross, and is just overall an amazing environment to work in.
One of my favorite memories I have with her is probably one day during lunch in her class and we were all just sitting there and talking about the most random things and she was just sitting there dying laughing.
I have loved having her as a teacher this year and I'm going to be so sad next year when I won't get to see her every day, but I will definitely go in there a couple of times and ask to use her microwave.
Leave a Comment
About the Contributor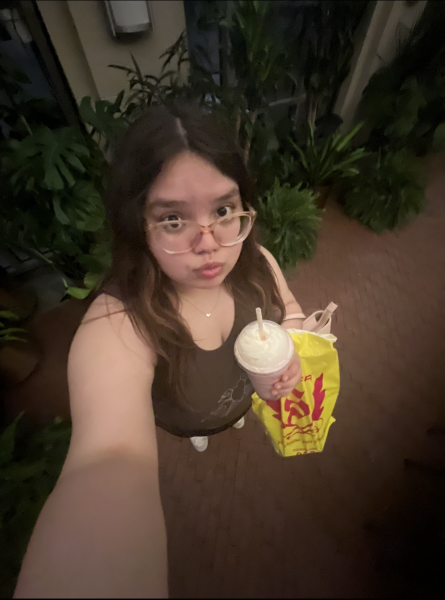 Courtney Olmos, Video Editor
Hi, I'm Courtney! All I do is work and make bank,  I also have a crazy obsession with my boyfriend <33 other than that I'm pretty boring lol.