Hacking Their Way to State
Cyber Security Team Places First in State and 10th in Nation
After a months-long contest against other schools across the country, on April 3 Azle's Cyber Security team won the competition for the first time. The students finished 1st out of 486 schools in the state and 10th out of 4,425 schools in the nation. They used a website called Cyber Start, an online competition of cyber missions set to crack passwords, find hidden messages with the help of clues, and experience life through the eyes of a hacker.
Computer sciences and cyber security teacher? Sheryl Prather mentioned the placements students follow to reach the highest points, consisting of different bases and interactive hacking games.
"For starting at level one, the points will be low, but once you're on a higher level, the points will slowly start piling up. The more you solve, the more points you earn," Prather said. "There are four different bases; the highest level is the forensics base reaching 14 levels, and each level has anywhere between 4 and 14 challenges."
Senior Amanda Thorpe participated in the cyber security competition for the 3rd year in a row. She completed challenges throughout the competition and placed second in Azle.
"Some of the challenges were difficult to face," Thorpe said. "It's similar to hacking. I used Linux, a type of computer programming students use to find certain files, and SQL injections to access information."
During school hours, sophomore Eyvindr LeFever received the news of the team's first-place win. He placed fourth in the entire school.
"It's cool and impressive we reached this far for the state," LeFever said. "I'm very proud of how much work I put in and the effort everyone pitched in."
Toward the end of the competition, Prather said she was able to see all of her student's dedication pay off.
"This year for the first time, we had four students win the gold medal scholars," Prather said. "All four students did a spectacular job scoring over 100,000 points. It's amazing to watch them work hard, they were eager to win state."
Leave a Comment
About the Contributor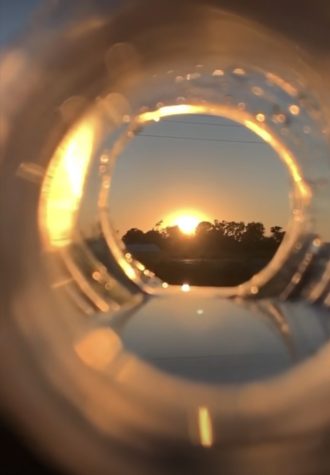 Bryanna Pender
I like photography and writing, my favorite color is purple, and I love animals more than people.