11 Days Until Graduation
End-of-Year Activities for the Class of '23
Senior year is busy, especially with it all coming to an end. Many important dates are approaching, such as Baccalaureate May 21, Senior Sunset May 30 and graduation June 3. That said, it is important to remember to enjoy the time you have left in high school and participate in any fun senior events you are able to.
Seniors have worked for 12 or more years to reach this accomplishment, and it's finally the moment when students transition from childhood to adulthood. Outside of just the cap-and-gown ceremony, other events—Baccalaureate, Senior Sunset and graduation rehearsal—all honor the seniors on completing their required schooling.
Baccalaureate is a religious ceremony celebrating graduation on May 21 at First Baptist Church of Azle. The service will begin at 2 p.m., but seniors should arrive an hour early to prepare. Students should wear their graduation gowns, but the cap and tassel are not needed for the ceremony.
Another closing ceremony for the graduating class, Senior Sunset, is on May 30 at 8 p.m. in the AHS football stadium. Senior Sunset serves as a bookend to the year and represents coming full circle from the beginning of the year and Senior Sunrise back in August. The class of 2023 gets the chance to hang out with their classmates and watch the sun setting on their senior year.
Graduation rehearsal is mandatory for all graduating seniors. Seniors must meet in the competition gym at 7:15 a.m. the day of and leave on a bus to the Fort Worth Convention Center. Once done, seniors will return to the high school and need to be back at the convention center at 4:00 p.m. on their own accord.
Typically during May, the student council sells roses for senior parents, family and teachers to purchase to be given at graduation with a special message on the tag. This year, StuCo has opted to discontinue that tradition in favor of a new one.
This year, every senior will receive a singular rose at graduation free of charge. In addition, the family and friends of the graduating senior will be provided with a paper that they will sign and write notes on like a yearbook page.
Graduation is a significant achievement for seniors. Regardless of what comes next, this will be the last time they're together as a class. These are the years everyone is together, so enjoy the sunset with your fellow seniors and be part of it all before it is all gone.
Leave a Comment
About the Contributors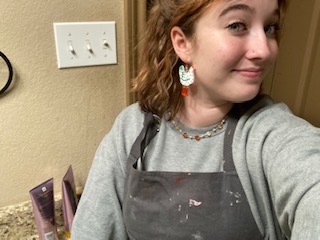 Arianna Pardue, Co-Editor in Chief
I am a senior this year and looking forward to college next year. I have 8 cats and 3 dogs that I adore.  I am often found reading, drawing, or writing....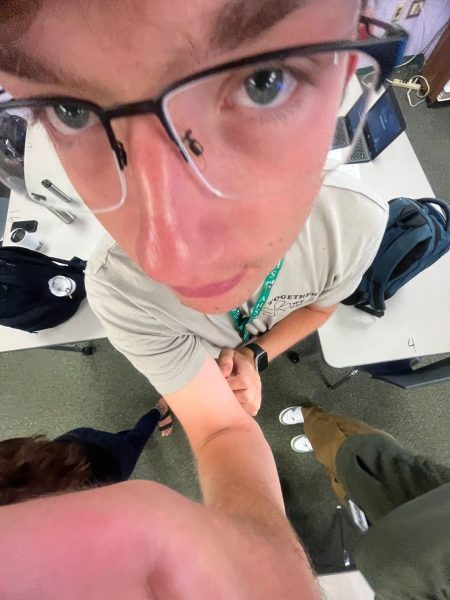 Luke Petersen, Co-Editor-In-Chief
i love indie rock and earth tones