The Aftermath of Allen
How Mass Shootings Have Affected Gun Legislation
On May 8, a Texas House committee advanced a bill to raise the age for purchasing assault weapons with a vote of 8-5. This comes in the wake of the Allen outlet mall shooting on May 6 where nine lives were lost to a gunman armed with an assault weapon.
House Bill 2744 was a proposition to raise the minimum age to purchase a semi-automatic assault weapon from 18 to 21 years old in the state of Texas.
The advancing of the bill was unexpected as it had been stalled for around a year, and resided in the Republican-majority House Select Committee on Community Safety.
The bill has been further stalled on the House floor, but it marks a pivotal step toward major gun reform in Texas and is a direct response to mass shootings such as those in Uvalde and Allen.
Both of these incidents involved armed gunmen who fired on not only adults but also on vulnerable children. These gunmen both used AR-15-type assault weapons and opened fire on complete strangers.
According to an article published by the BBC on May 9, there have been over 200 mass shootings in America since the start of this year. There have been more shootings than days in 2023 thus far.
Gov. Greg Abbott said he believes the issue is one regarding the mental health of the populace, but relatives of the victims in the Robb Elementary School shooting in Uvalde, Texas argue that the issue is centered around loose gun laws in the state.
However, with several counties such as Tarrant and Dallas starting to lean more toward democrats in the previous presidential elections, the possibility of a more liberal state legislature is a possibility in the coming years.
Editorial Note: The Sting wishes peace and healing to gun violence victims' loved ones and everyone affected by the shootings at Robb Elementary and Allen Premium Outlets.
Leave a Comment
About the Contributor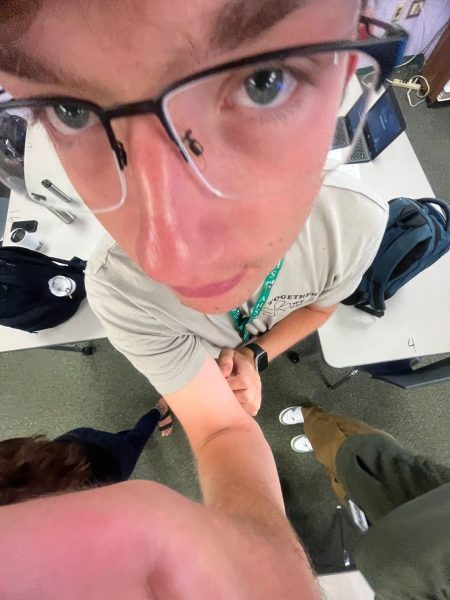 Luke Petersen, Co-Editor-In-Chief
i love indie rock and earth tones