DIYs to get you through quarantine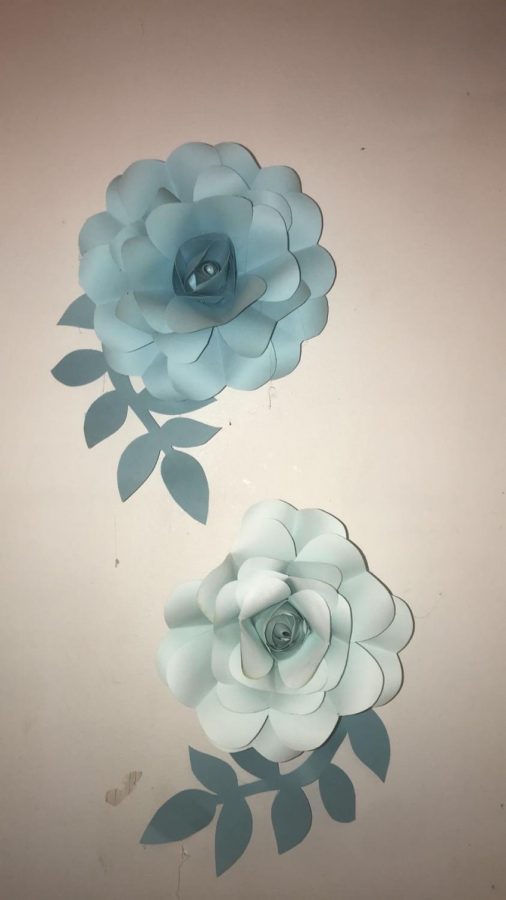 While isolation seems to overwhelm us with stress nowadays. Crafting is a way to distress yourself from all the stress that isolation is giving you. Crafting is a hobby that is not just for kids but young teens and adults seem to love it as well. Crafting is a great way to unleash your creativity. Crafting for just 45 minutes can reduce the stress hormones in the body. Here are 3 easy crafts to do for beginners in the crafting world.
The first craft you can make during quarantine is Shrinky Dinky keychains. All you need is Shrinky Dink Paper or #6 plastic which can be found in certain plastic boxes, small key rings, hole puncher, colored Sharpies, and if you don't have that, then you can use paint. First, draw anything on the plastic that you desire, then outline in black, and color it in. Punch a hole at the corner of your drawing and put it in the oven to follow the instructions on the Shrinky Dink or for plastic at 325 degrees for 1-3 minutes. Your final step is to place the key-ring through the hole and there you go you have some cool and quirky keychains.
Another fun craft to do when you're bored during quarantine is DIY sharpie mugs. This craft is very affordable all you need is: Sharpies or paint, a plain white mug, and Modge Podge. You can get mugs for a dollar at the dollar store if you don't have any. The first thing you do is paint or write a cute inspiring message on your mug. As an option, you can seel your amazing design with Modge Podge to make the design last longer. You can write just about anything you'd desire like a funny saying or an inspirational quote to get through the day. If you ever need a gift to give, this is super fun and a sentimental gift that takes no time at all.
Pom-Pom rugs are a cute way to spice up any room. All you need for this cute DIY is acrylic yarn in as many colors as you want, a rug, scissors, needle, thread, and a fork. First, take your acrylic yarn and wrap it around the fork then take a small piece of the acrylic yarn and wrap it in the middle of the pom-pom and cut the middle of the ends. Repeat this with how many pom-poms your heart desires. Once you're done making your pom-poms sew them on the rug. Now you have a cute rug that could spice up any room!
These crafts are super affordable and help you distress from all the isolation that we are in. Next time when you're bored instead of watching a movie or organizing your stuff why not craft instead?

About the Writer
Cynthia Garcia, Team Editor
Hello,  my name is Cynthia Garcia. I am currently a Junior at Azle High School. I am in the Azle MGP and I play Tenor Sax. Last year, I was in the Azle...