Kicking the Season Into Gear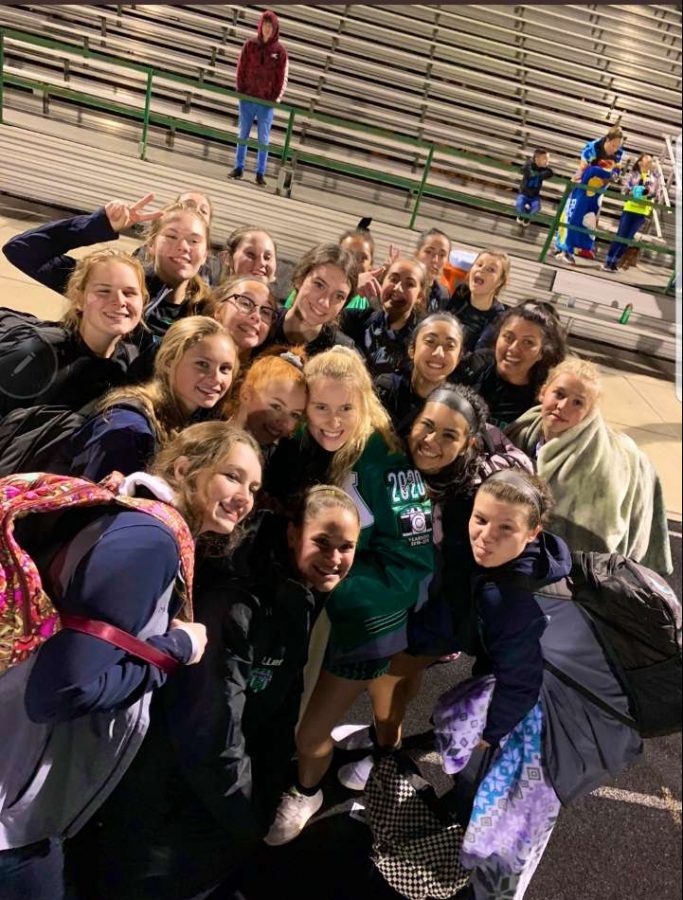 As football season ends, a new sport comes to the stadium. After training and preparing for months, it is finally time for soccer season.
The girls' team is as excited as ever for upcoming games, chances to make goals, and chances to block them.
Coach of the varsity girls soccer team Coach Timothy Lyons describes his team as tough, resilient, and lovable.
"They are full of personality," Lyons said.
Previous years' teams consisted of mostly seniors, so this year's team is pretty fresh. Although they have already begun to bond with one another. 
"I really hope we do a lot more team dinners and are more involved than we were last year," senior varsity player Chloe Turner said. "We're not that close yet, but we really work."
Turner describes the team as friendly and consisting of very different types of people. Regardless, they have been able to come together well as a team. 
For some seniors on the team, this will be their last opportunity to play soccer and they are excited to do their best this season.
Not only do the players love their team but they love the sport itself.
"Scoring is the best feeling ever. When the ball hits the net it's really exciting," Turner said. "That's what I'm really looking forward to this season."

About the Writer
Cecilia Clark, Co-Editor in Chief
Hi! My name is Cecilia but I usually just go by CC, I'm a senior. I don't eat meat and I sleep a lot. I have a lot of shoes and work all the time. My favorite...