Why Coach Smith is the G.O.A.T.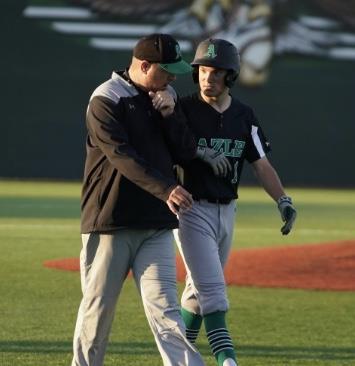 Coach Stephen Smith won his 300th career win on March 29 and was recognized at the school board meeting on April 18.
"To me it means I have been blessed with great players, great assistant coaches, great administration, great communities, great mentors, and great faculty and staff," Coach Smith said. "It takes everyone doing their part for teams to win and I have been blessed to be a part of some great places."
Coach Smith is the head coach for the boys varsity baseball team but has impacted his players more ways than just on the field. These are a few quotes from varsity players that had something positive to say about Coach Smith.
"He truly does care about us, He always checks in," senior third baseman Wyatt Westin said. "He tries to keep us close by doing group activities. He cares more about us outside of baseball and outside of the sport."
"He tries to make us better everyday as a team and he makes sure that our team chemistry is good," junior left fielder Luke Olmsted said. "He is always pushing us to practice and he is always looking out for the players first instead of just himself."
"He is always holding us accountable and He's always preaching that if we turn things in late, it will always apply to the real world and you will get fired," junior 2nd baseman Grant tune said.
It's obvious that coach Smith has made an impact not only on the field but has given something the players could take with them off the field as well. Coach Smith goes beyond what is asked of a coach, and that should be recognized.
"At the end of the day, all the wins are great, but being part of so many young players' lives and helping them prepare for life after high school is what being a teacher/coach is all about," Coach Smith said. "I take more pride watching the players I have coached graduate high school and go out in the world and become great men."
Leave a Comment
About the Contributor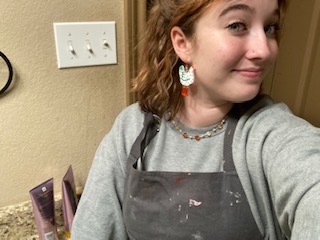 Arianna Pardue, Co-Editor in Chief
I am a senior this year and looking forward to college next year. I have 8 cats and 3 dogs that I adore.  I am often found reading, drawing, or writing....