Senior Sunset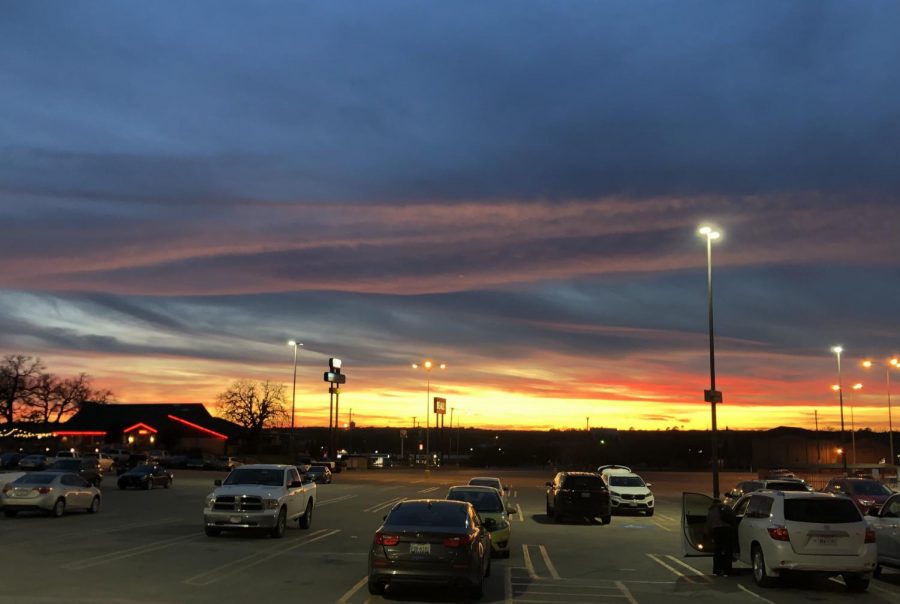 As senior year comes to an end, there are still some chances to make memories with fellow seniors.
One of those chances is Senior Sunset on Sunday, May 26 starting at 7:30 p.m.
"I didn't go to Senior Sunrise so I'm really looking forward to the sunset, I think it will be fun and special," senior Barbara Rueda said.
Senior Sunset is for seniors to gather at the football stadium, hang out, reminisce about memories made throughout the year, and watch the sunset together.
"Hopefully it goes better than Senior Sunrise, we couldn't even see the sun it was so cloudy,"  Senior Skylar Collins said.
Senior Sunset shirts have been on sale for two weeks now for $10. The event itself is free.
Started the year with a sunrise, now finishing it with a sunset. 

About the Writer
Hannah Curry, Intern
I like photography and writing stories about all the news that's going on in today's world.