The Talented Students of Azle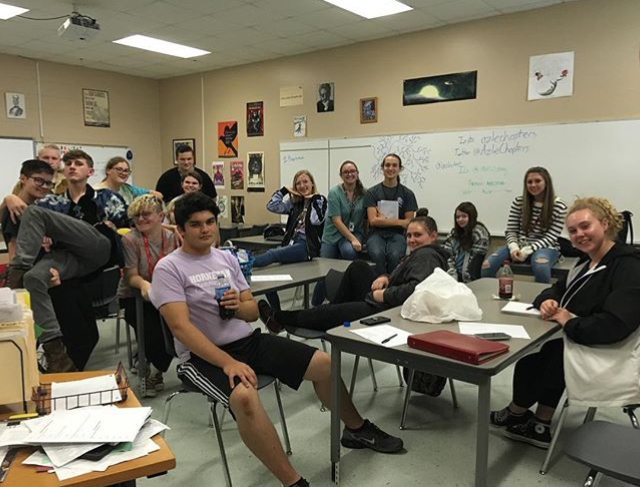 The Chapters of Azle is a creative writing and art club. It's where students who enjoy poems, writing or drawing can come together. English and Creative Writing teacher Neil Corbett is the sponsor and senior Davin Hill is the president. They make sure to get students to bring out their creativity and passions.
"We talk about creativity and try to find out what your art might happen to be. While our main focus is creative writing, there are some people that do art," Mr. Corbett said.
Their other main focus at the moment is making a magazine. It will consist of students submissions, showcasing their talents. It's a way for students who draw or write on their own to bring out their work and inspire others.
"We accept pieces in three categories, prose, poetry and art. It can help students get a sense of pride of what they've accomplished," senior Davin Hill said.
They meet up after school every Thursday in Mr. Corbett's room, C11. It is a chill atmosphere. They are very welcoming, all you have to do to join is just show up.
"We're a group that doesn't do a ton, going out requiring a school bus-wise. We don't have many costs, just a $20 dues. Anyone is welcome to come join." Mr. Corbett said.
Students with a passion for art or writing should go to a meeting and bring out their creativity. You can make new friends, and share your love for whatever it is you do.

About the Writer
Zoe Barber, Photography Team; Staff Writer


Hi, my name is Zoe; my dog looks like a fat tater tot. I'm a part of theater and I really like Brockhampton. I have a passion for writing even though...