Tuning in to AHS Chorale
Choir is a fun way to sing, study music, and make friends while doing something you love. For those who want to do choir competitively, Chorale is a UIL organization where students are given the opportunity to participate in concerts, singing competitions, and more.
"I like Chorale because it's more of like an honor to be in it," Senior and Chorale president Michaela Moore said. "You're with the best of the best singers in Azle High School and so learning and just singing with all these amazing singers, and it's really fun."
Choir in itself gives students an opportunity to express themselves through singing. It's a very welcoming place to be with people who have the same interest as you.
"I like being in Chorale because it's an opportunity for me," junior tenor Alan Hard said. "It's a welcoming place to feel a lot less judged than you do in other places, so it's a lot more real. Nobody is trying to impress anybody, it's just everybody being themselves."
While Chorale is fun and is a great way to meet new people, students still have to work hard to practice songs that they will sing during concerts. The students of Chorale take the time to really learn and understand the songs that they will be singing through rehearsals
"Daily rehearsals where you break down each part that each section is singing, so you have sopranos, alto, tenor, and bass," choir director Brent Macartney said. "Once each section has their parts learned and you put them together and then when the whole part comes together for the song that's when you start refining the final product."
UIL choir has done well in recent years with several awards and state qualifications.
"Last year we won sweepstakes which is getting first place, and then this year, we had one ensemble go to state for UIL," Moore said. "We had 4 or 5 people go to UIL state and then we had a few people from ninth and tenth honor choir go to state for some of their stuff which is really cool for them because they are super nervous and then they find out they win and then they get more confident, which it's hard to win in that stuff."
On April 14, Chorale went to Chisholm Trail High School. They got all ones in sight reading and all twos in concert. Chorale is scored by how well the choir does, one being the best you can be and five being not so good. Good job to our Azle High School Choir.
Leave a Comment
About the Contributor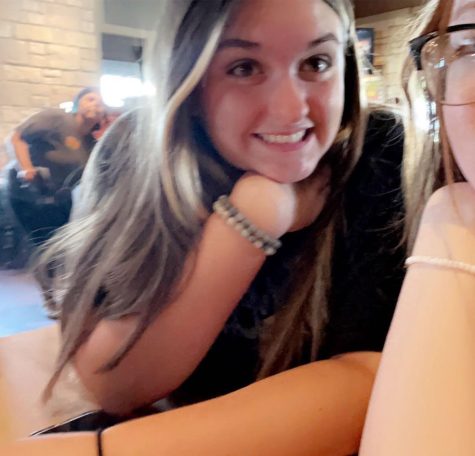 Annalicia Trammell, Photography Editor
I'm a Sophomore. I'm 15.  I love cats. :)