What Juniors Have to Look Forward to
Going from a junior to a senior is a big step and can be a scary experience. Senior year is filled with decisions that can have a major influence on your future. Here are some things to expect from your last year of high school so it is less intimidating.
School still matters even though it is your last year, so stay focused. Missing class could result in makeup hours or the extreme of having to redo the entire year. Class ranks will freeze a semester or two after Christmas, but that doesn't mean you should give up on them completely.
Keeping up with due dates is always important, but senior year especially has several important dates that can't be missed. Senior sunrise/sunset as well as yearbook photos and other upcoming events start in early August or September, so make sure to be aware of these events and their dates.
College is a choice that is normally made during senior year. Whether to go or not is always an option, however applying for college should start in fall. So pick some colleges that are of interest and start filling out those applications. FAFSA also has to be filled out within the year, so make sure to contact your counselor for more information on how to apply. Plan on taking the SAT and ACT at least once. Most colleges will require one or both of those tests.
If deciding to go to college is of interest for you, filling out scholarships is very important as they will help to pay for the expenses of college. There are big scholarships for seniors like the Dr. Pepper, Ford, and Michelin Scholarships. There are also other scholarships that you can find on the Azle Isd webpage.
Overall, this is the last year before the senior class will go out into the world and make a difference. Live it up and don't forget to try the things that you always hoped to do in high school. There may be a point in life when you look back and regret all the things you didn't do in high school, so take advantage of all the opportunities you are given.
Leave a Comment
About the Contributor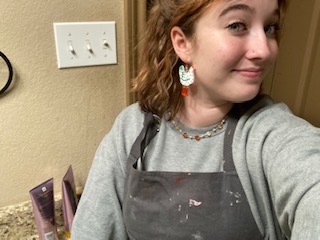 Arianna Pardue, Co-Editor in Chief
I am a senior this year and looking forward to college next year. I have 8 cats and 3 dogs that I adore.  I am often found reading, drawing, or writing....